This church peeped out at me so I moved down the street to look at it
I have seen these holes in so many churches. I can only think that these holes were made to hold clocks or are some kind of a ventilation system.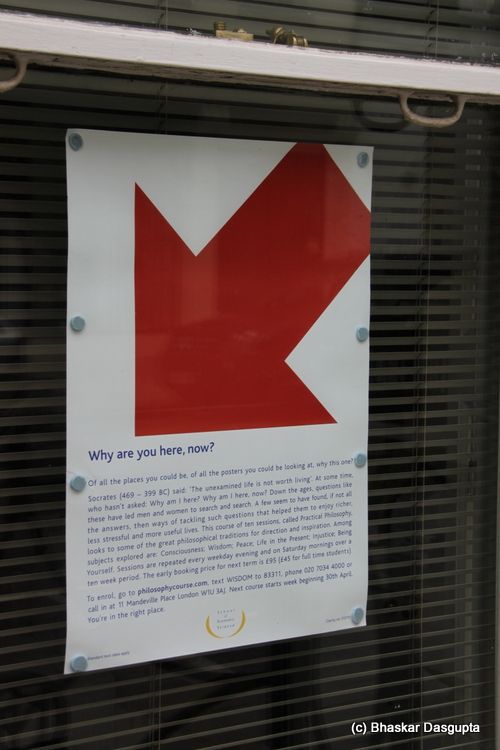 On the left, there was a very complicated poster, lol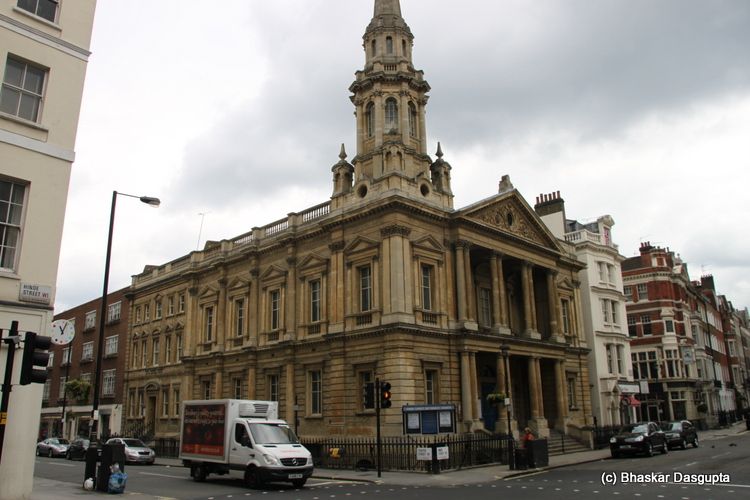 The entrance on the side street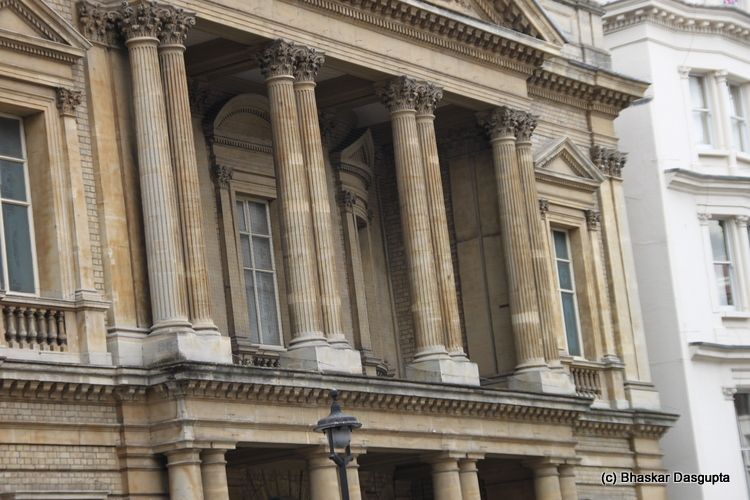 The facade is very imposing, Grecian temple in style.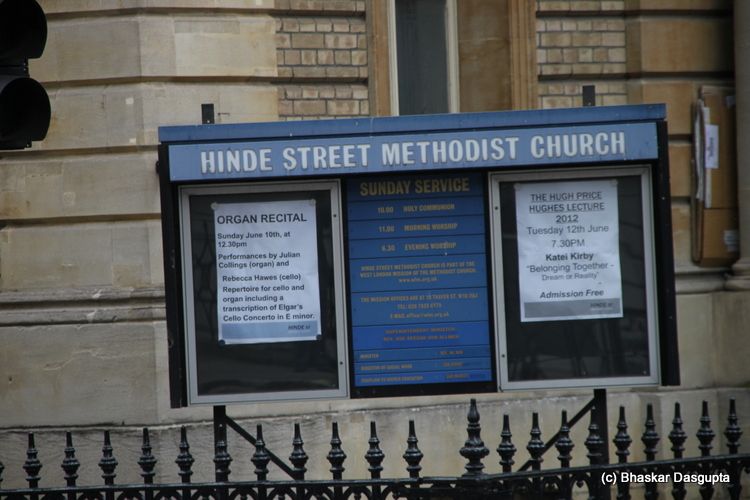 The sign in the front of the church


The windows can do with a scrub and the crucifix at the top seems too be strange. Almost like they ran out of money and then stuck a simple cross on top. Doesn't go with the rest of the Gothic stuff, does it?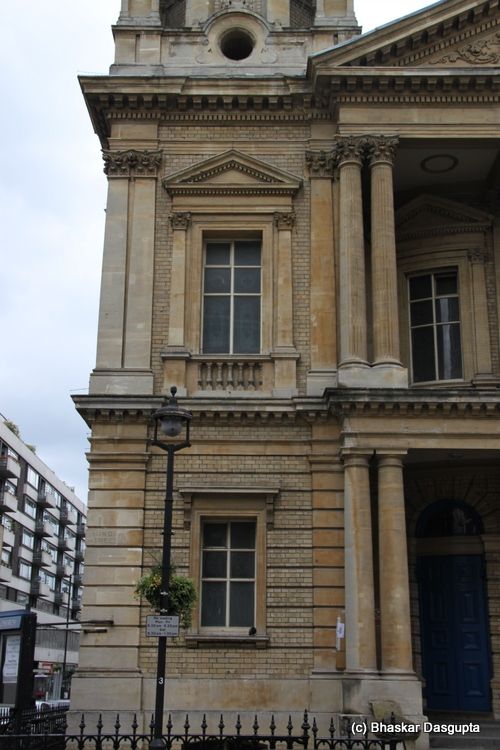 The church, for some reason, does look a bit tired..


A closeup of the pediment on top. Quite beautiful, those stone carvings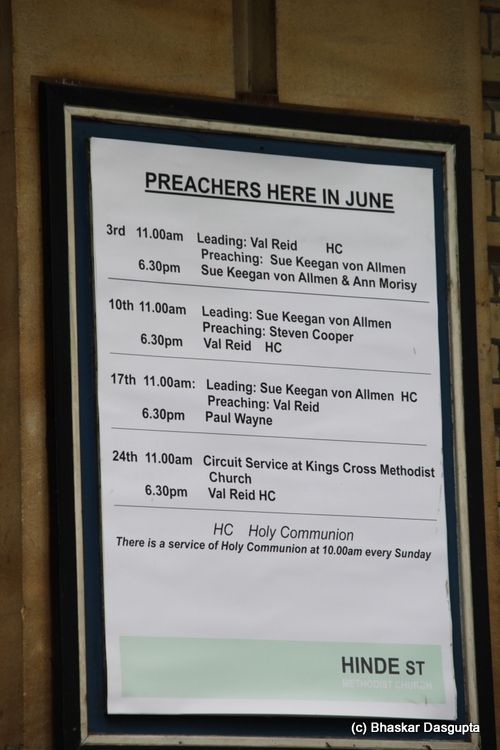 A fairly well used church, but for some reason, I couldnt find the history of this church online. Strange. The church has been in existence since 1810 but doesnt look that old to me. Was this another one of Wren's church designs?