I perched myself on this traffic island and stood there watching people coming out of Kings Cross and St. Pancras station.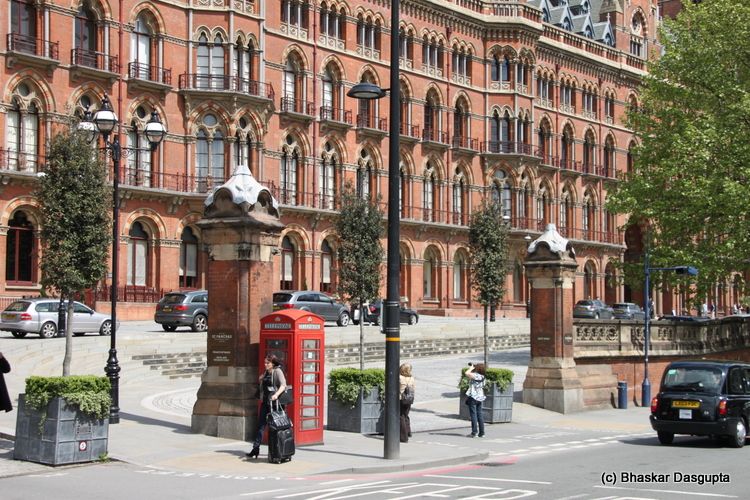 Two lovely kids and one of those pull along suitcases.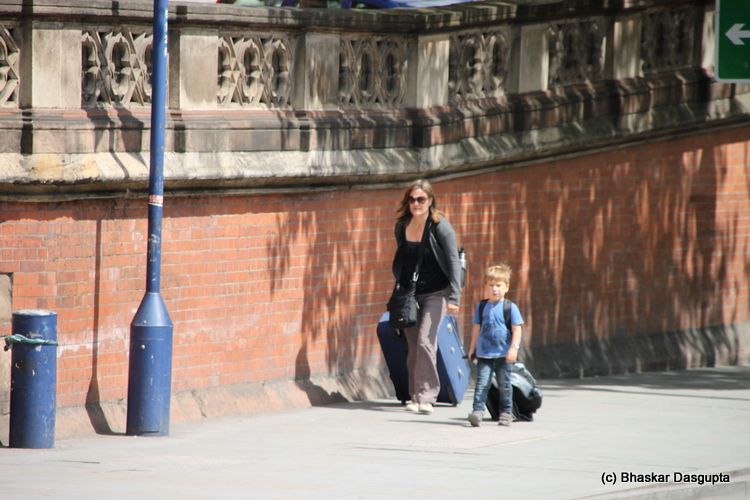 Mommy is coming up behind with a little boy


Hiding behind a pole, some left some right, but cool cats..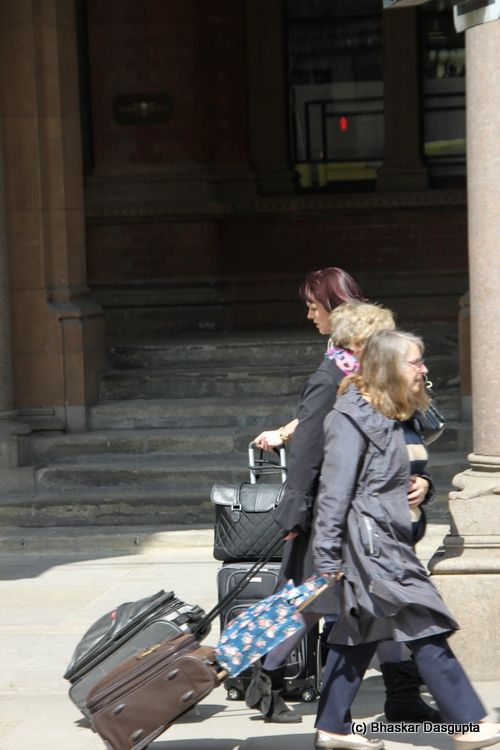 Long strides. There is something very attractive about women who take long strides.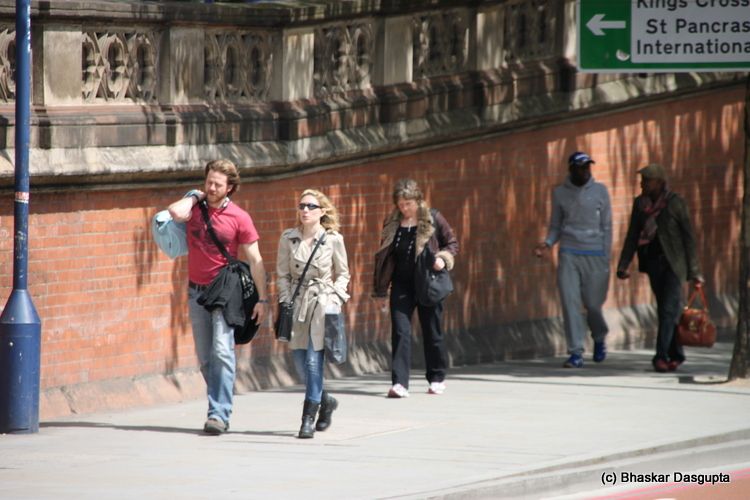 Bag over the shoulder…and the lady is cool


I spotted something on the other side of the road


Smelling the fumes and producing some of their own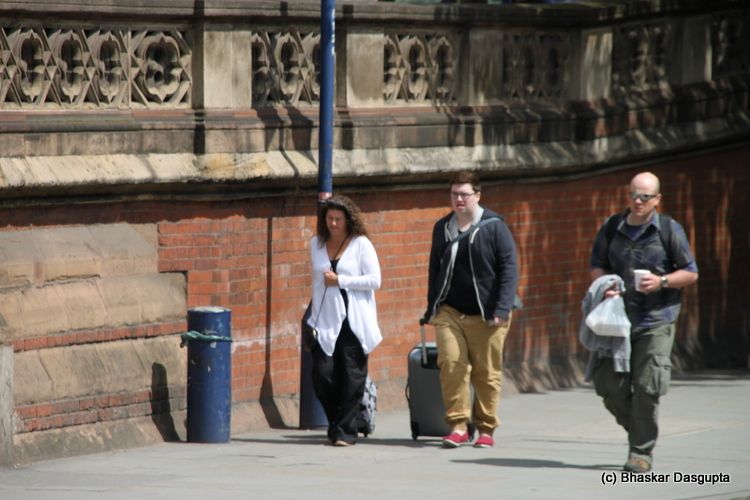 Another long strider couple of girls.
Now a series of photographs about this couple.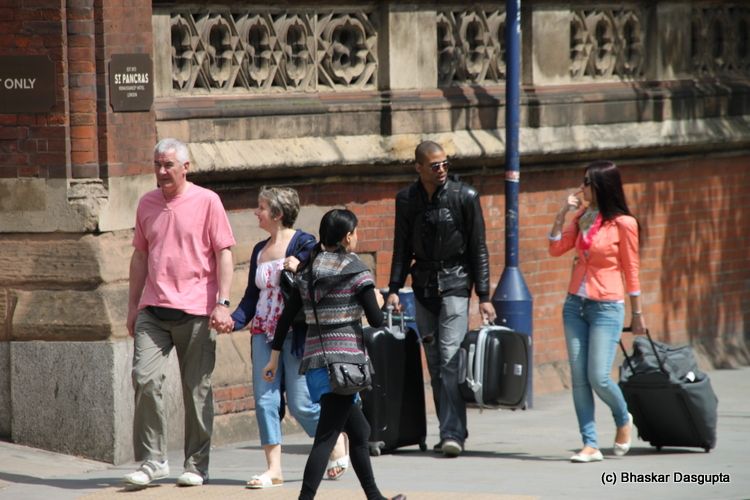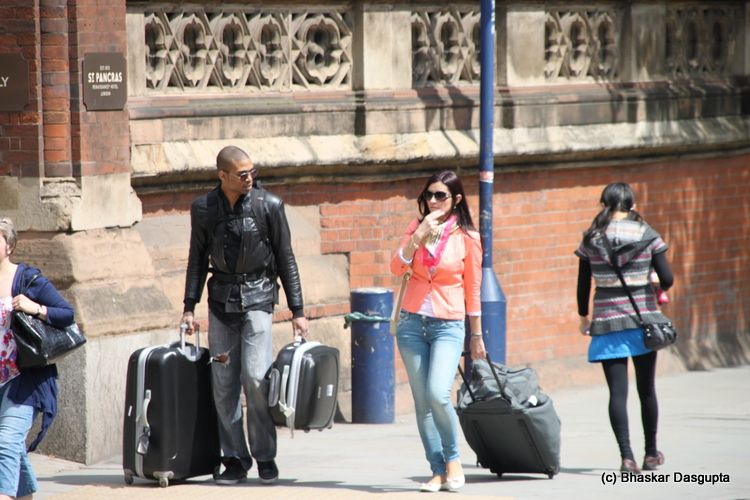 Hmmm, why is the pram folded, that's a big baby and mum must be tired


Forgetting something in the bag?


I am not a happy bunny



Awwww, daddy's little girl is all over daddy…