You can see the full panorama of this church at this link.
The main altarpiece. This was designed by Pugin. He was a famous English architect and was singlehandedly responsible for the revival of Gothic architecture in the UK. The man has worked in most of the major churches in the country.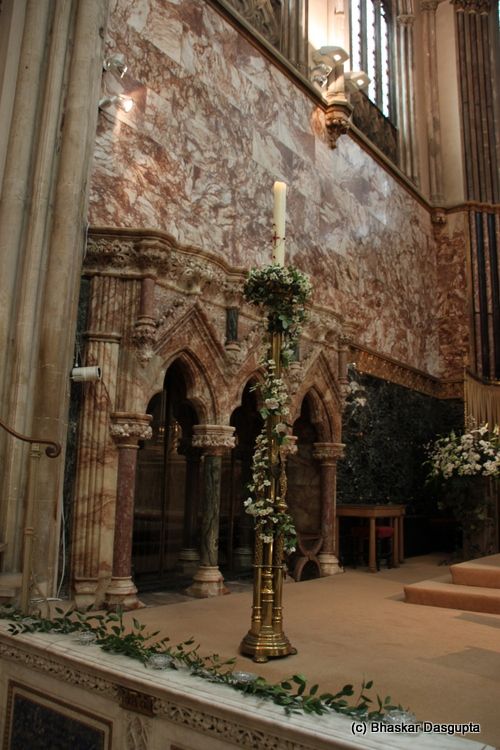 The two sides of the main altar area. Beautiful marble work


There are these rows of saints on both sides..


A very attractive statue of Christ in the middle.


An extraordinarily beautiful painted statue of the Virgin with a lovely steeple on top.


The pulpit. Some lovely statues at the bottom.
Looking back down the church to the Farm Street entrance.




I go back to exit the church. Lovely…


The roofs are also of marble cladding!


The iron gate with the sign of the Jesuits on top.


A last look back down the aisle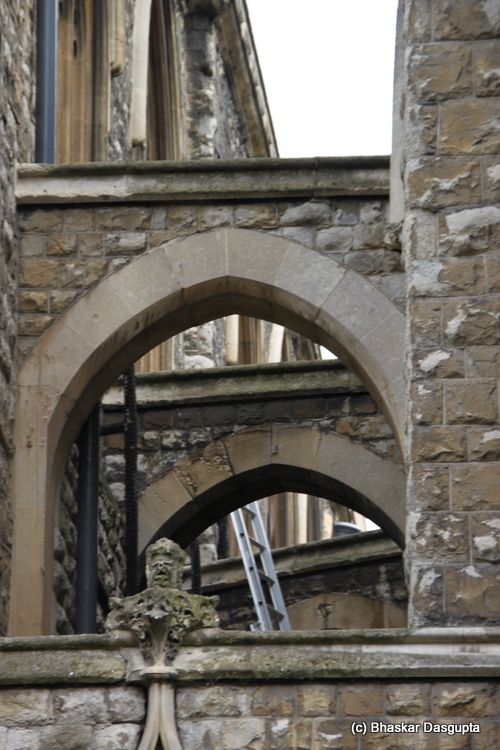 One can see the supporting walls, this was damaged during the Blitz. A beautiful church indeed.