I am now moving into the right hand aisle of the Farm Street Church.
Its a lovely aisle as usual. On the right hand side, we have the usual chapels, but unlike the left hand side aisle, there are no statues between the chapels.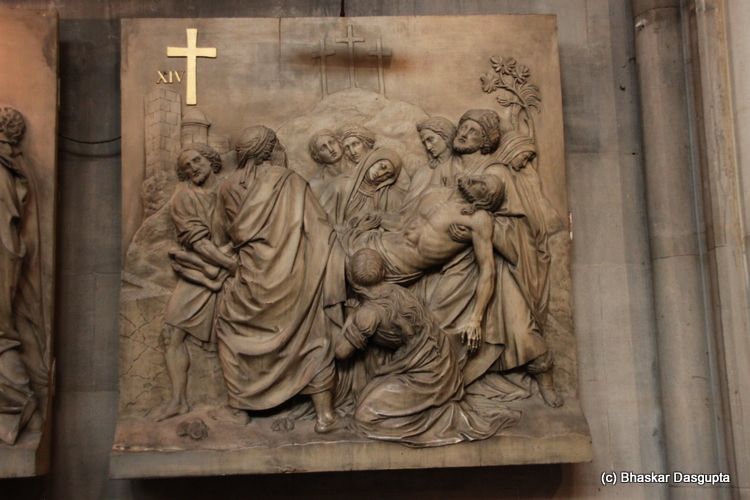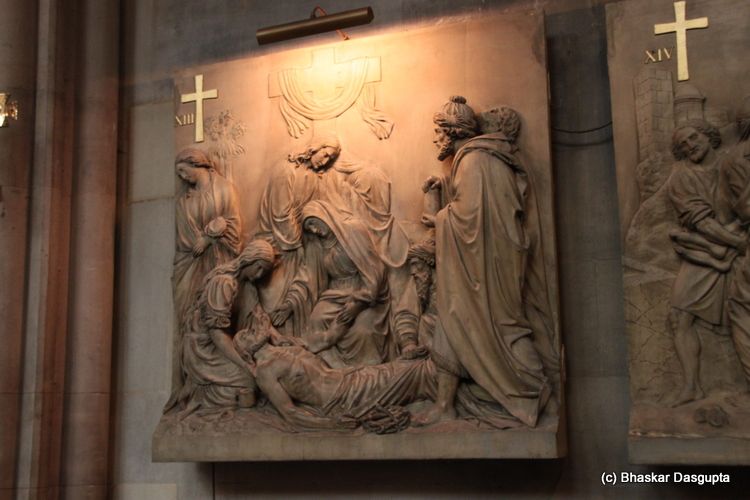 These plaques are just exquisite indeed.


A beautiful painting on the wall. Christ laid out after the crucifixion?


Hmmm, who can this be? this is a saint presumably but with a Chinese and a Muslim/ME man.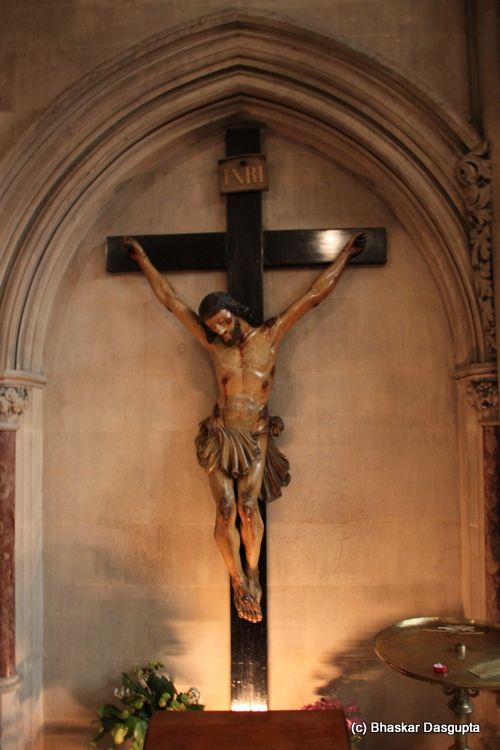 A beautiful wooden sculpture. Why do they keep on making that mistake? The nails were never driven into the palm, the weight of the body will rip them out. Big debate about this, see here.


A statue of the Virgin, in white marble, stands out brilliantly against the dark stone.


4 more panels on the next chapel. these are really beautiful.


Another statue of St. Anthony?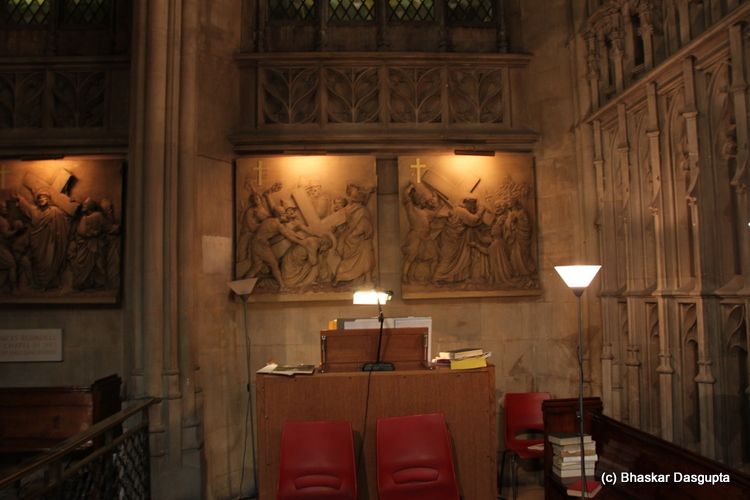 The next chapel also has the now familiar panels.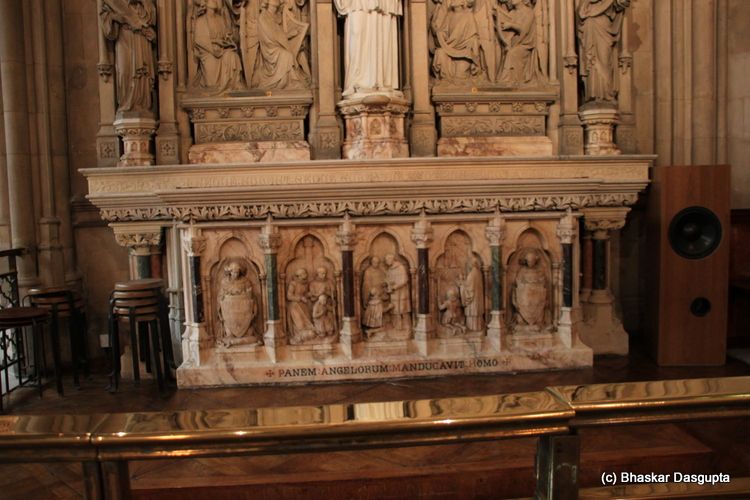 The final chapel on the side has this extraordinary altar. Absolutely beautiful indeed.
I now come to the top end chapel in the corner


A lovely large fresco on the wall.


On both sides of the chapel, there are these lovely statues of angels.



And what looks like a gilt plaque. Exquisite and then I end with the main altar..