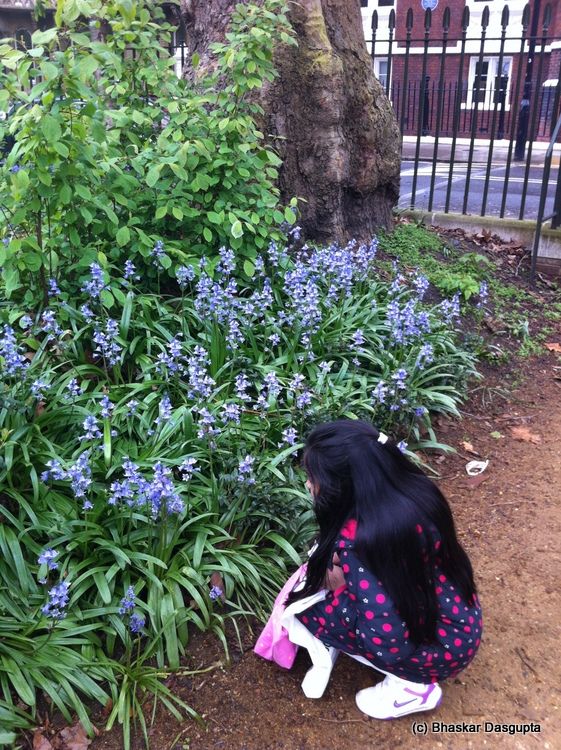 Diya and I went off to London, it was a Daddy Daughter day and had a blast visiting book shops, and walking around in the rain and and and. Plus there was this Tagore celebrations. We couldn't stay long as it was pittering with rain and Diya was tired and I was carrying a giant bag of rare books that I didn't want to wet and and and, but here are some of the photographs.
I told Diya that we should look for little fairies under the bluebells. So we both crouched down and were peering at the undersides, trying to find the fairies. One helpful chap came up and asked, did you lose something? When I said, yes, we are looking for some fairies. He looked at me like I had lost my marbles. heh.


This lady read out a poem, very nice.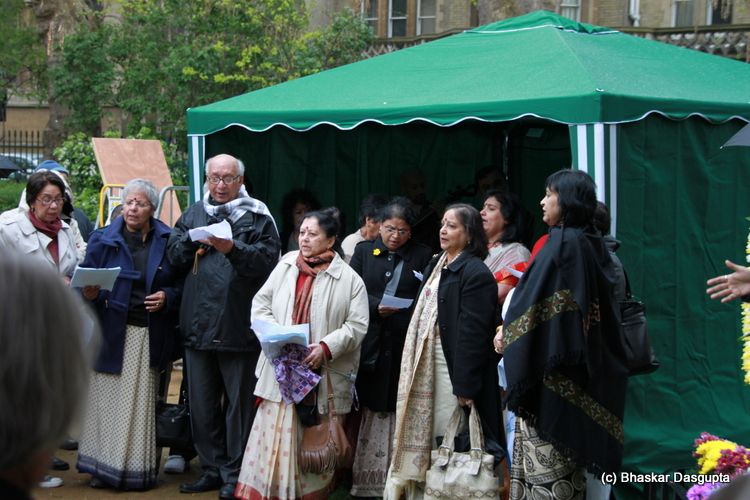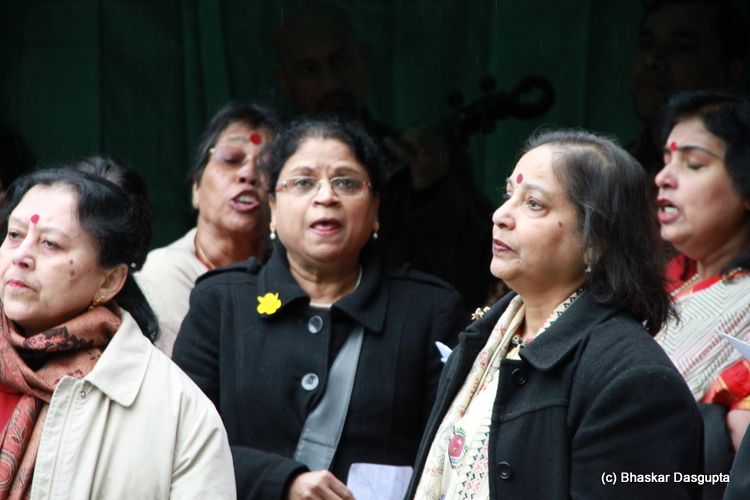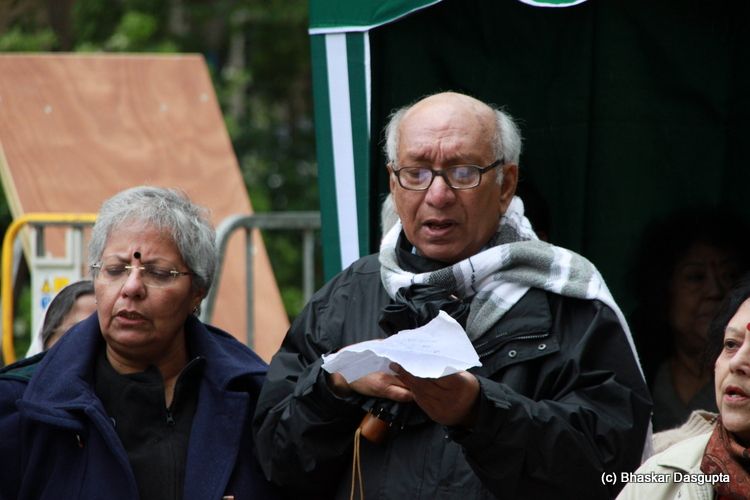 Here is the great man himself.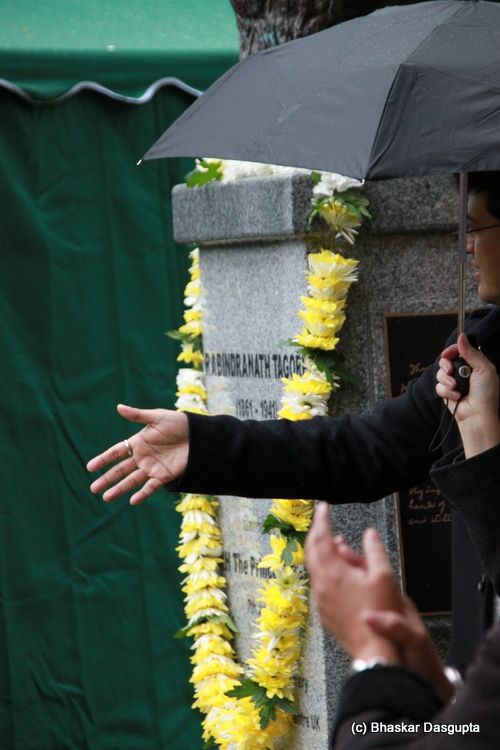 With people making strange hand gestures..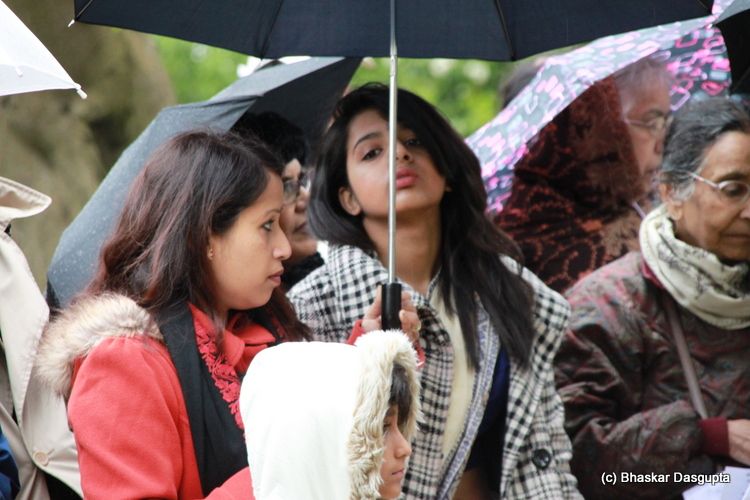 Man, that chap in the back really has an evil eye, eh?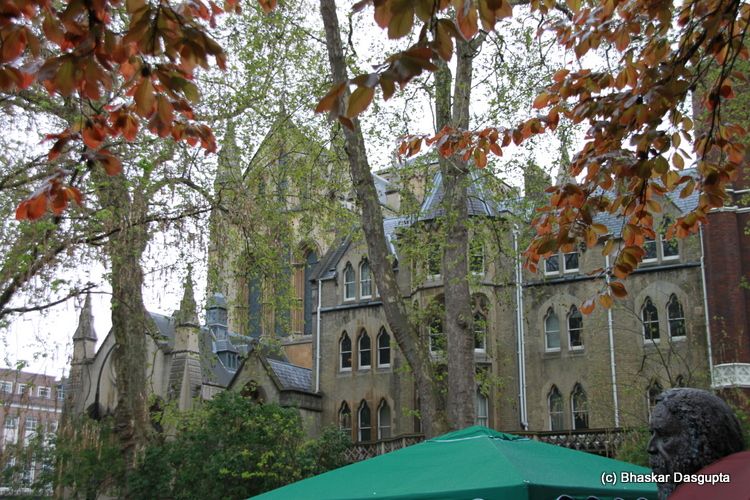 It was lovely around the garden.


Then these two apsara's came out.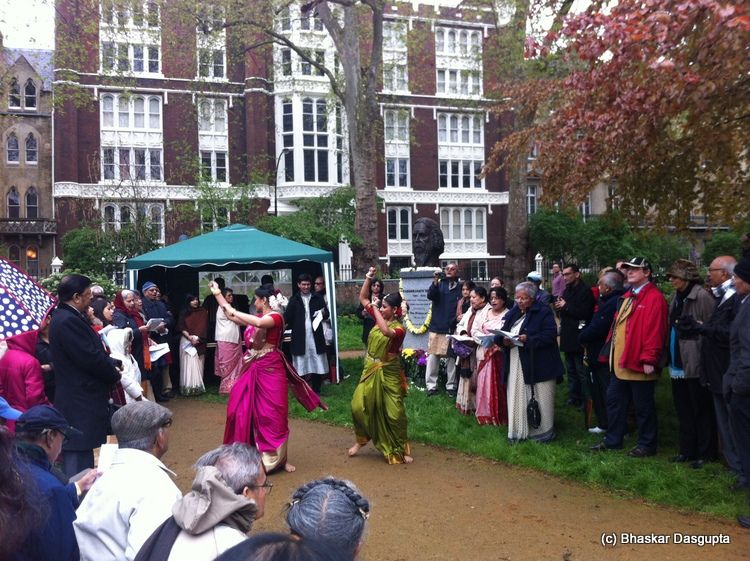 On the wet ground, full of stones and stuff, with bare feet. they danced their hearts out!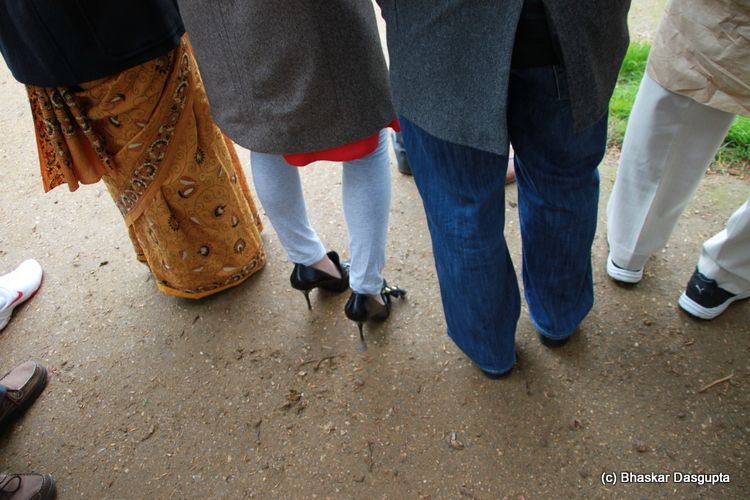 Unlike this lady who wore stiletto heels!

Here are some of the photographs of the lovely lovely graceful apsaras. How extraordinary, I loved it.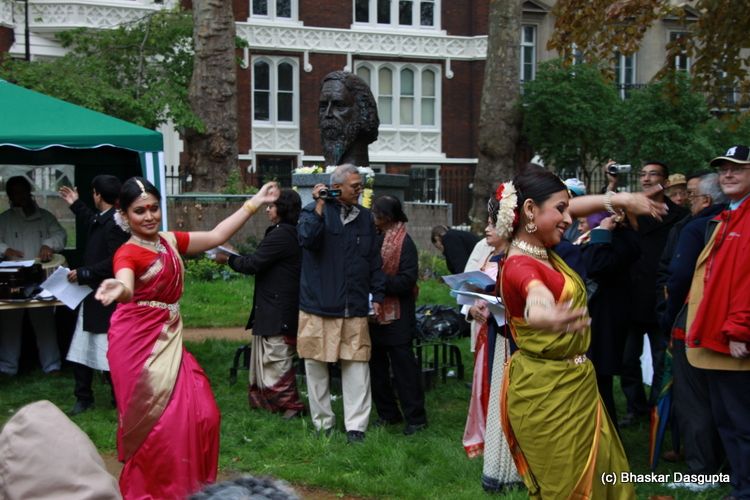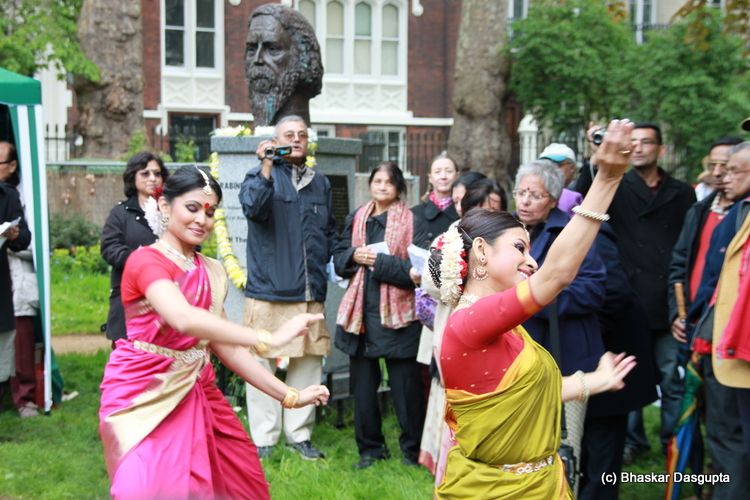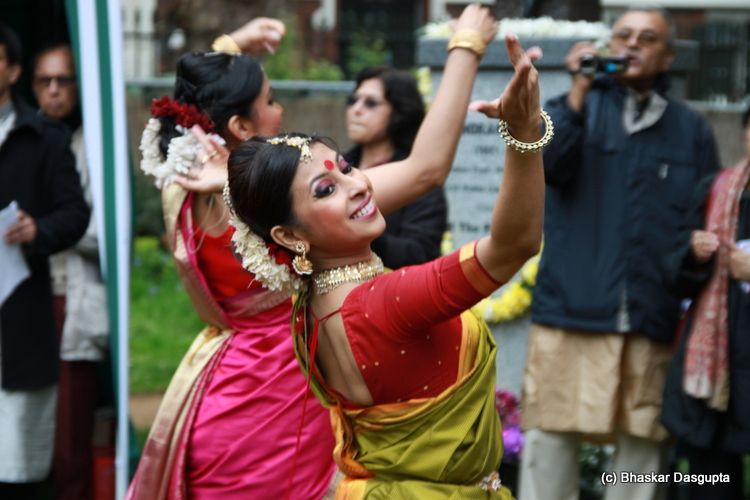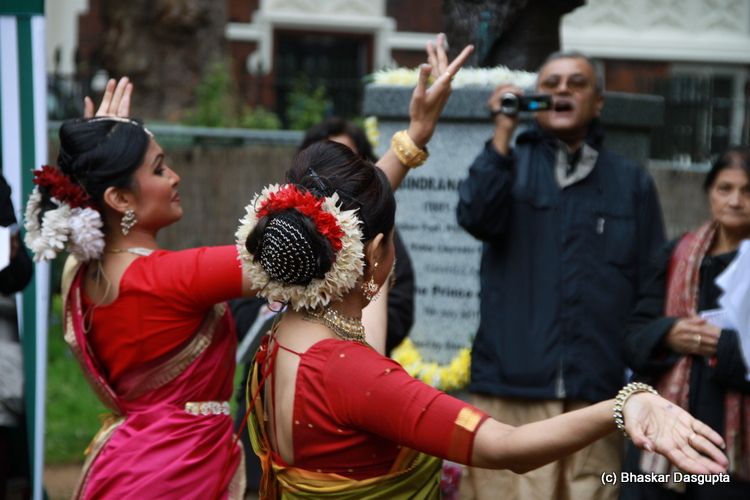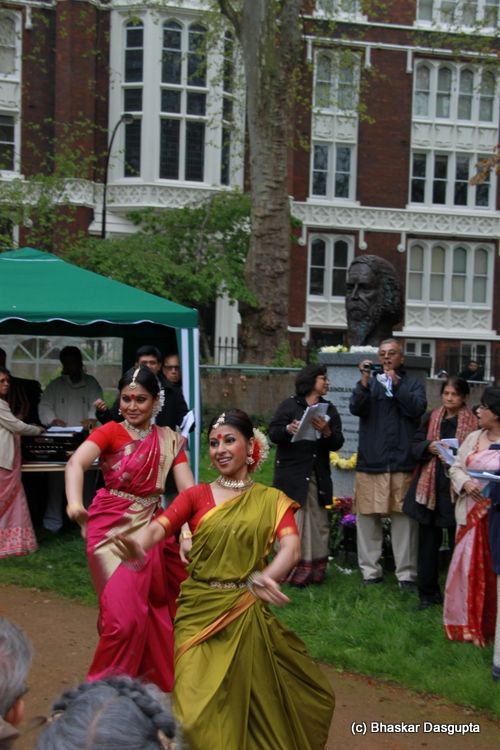 Somebody was very busy taping as well.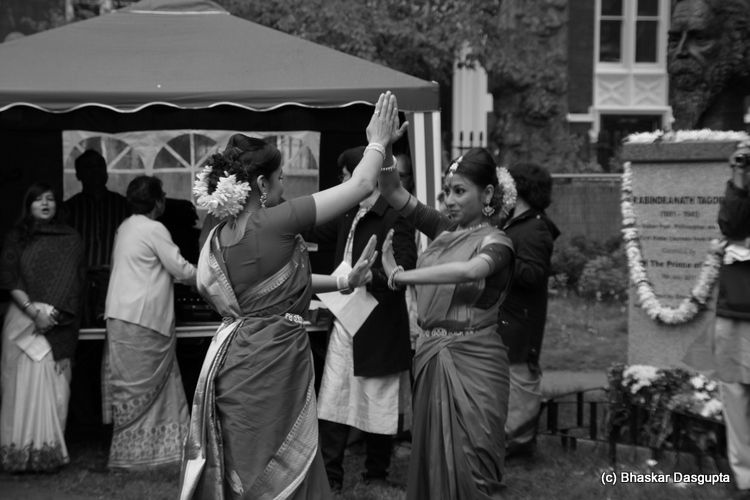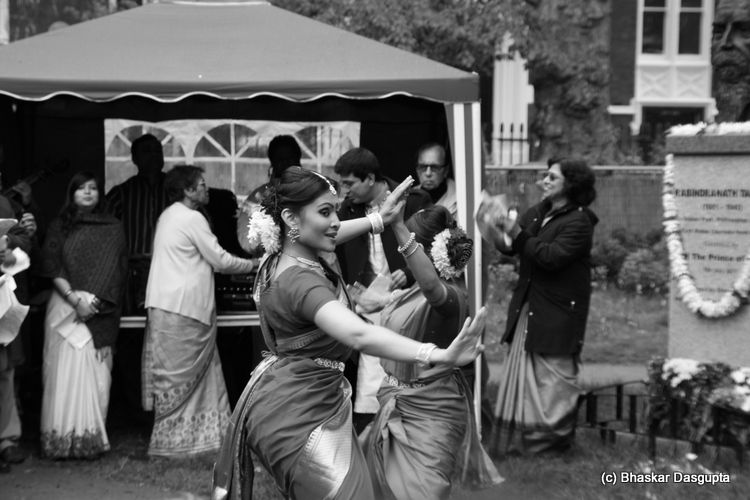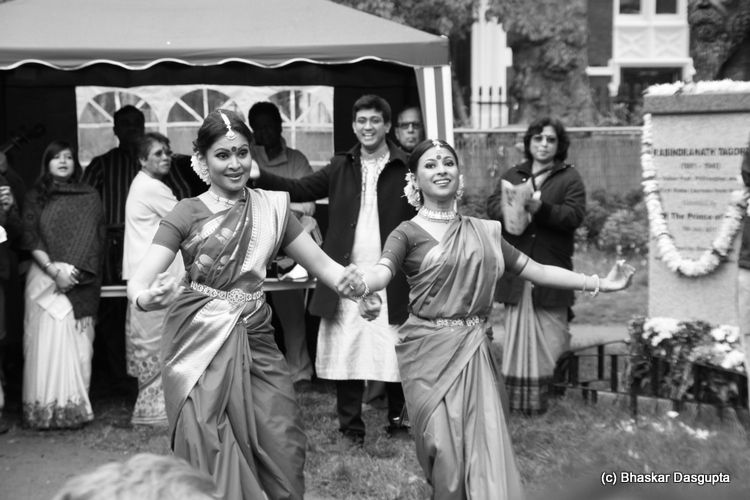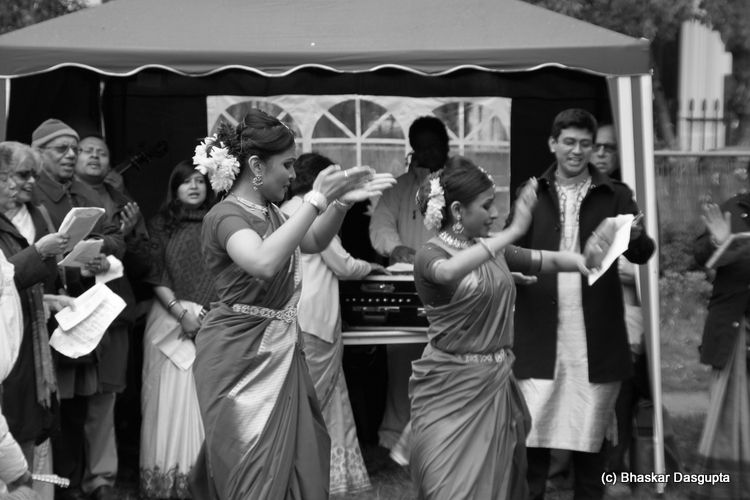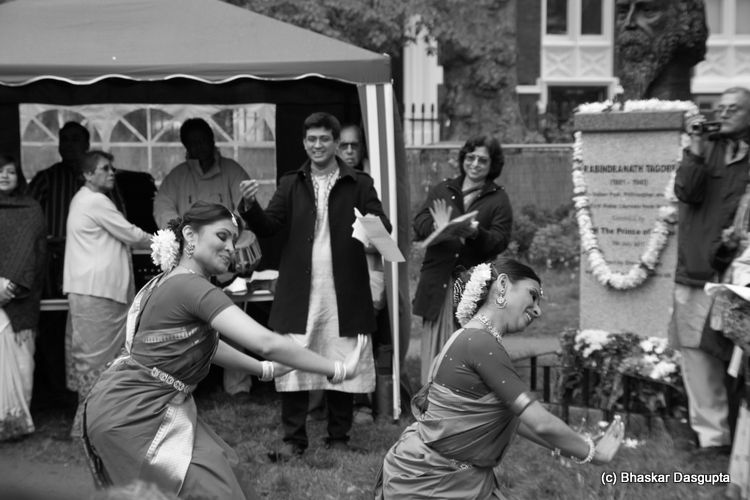 Beautiful indeed.
Some videos…