This is the crossbones graveyard in London. Where prostitutes were buried way back in the 15th to 17th centuries. Up to 15,000 people are buried here. It closed in 1853. A significant proportion of the burials, almost 1/3rd, are of prenatal or young children.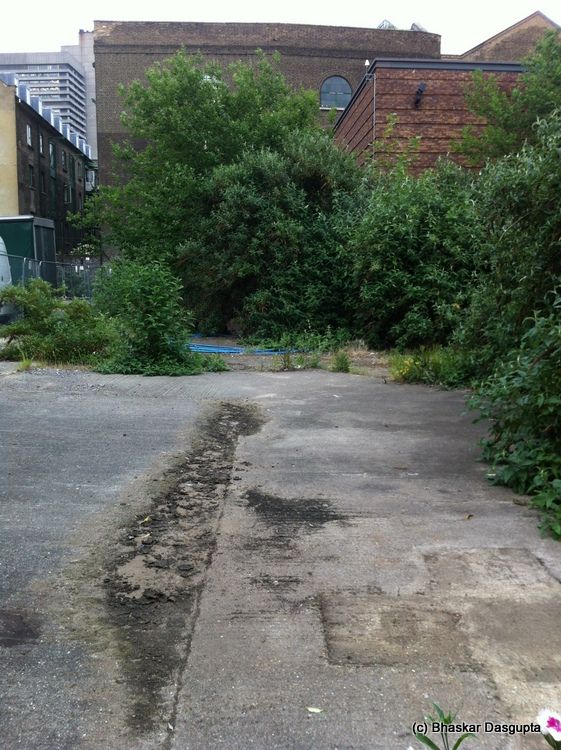 Its concreted over. You cannot see any gravestones or anything.
Its one of the few places where you can feel a hush as soon as you walk close to it and you can feel the dead. An extraordinary feeling.
The gate to the ground has become a shrine to them. You cannot enter the place, but I took some photographs of the gate.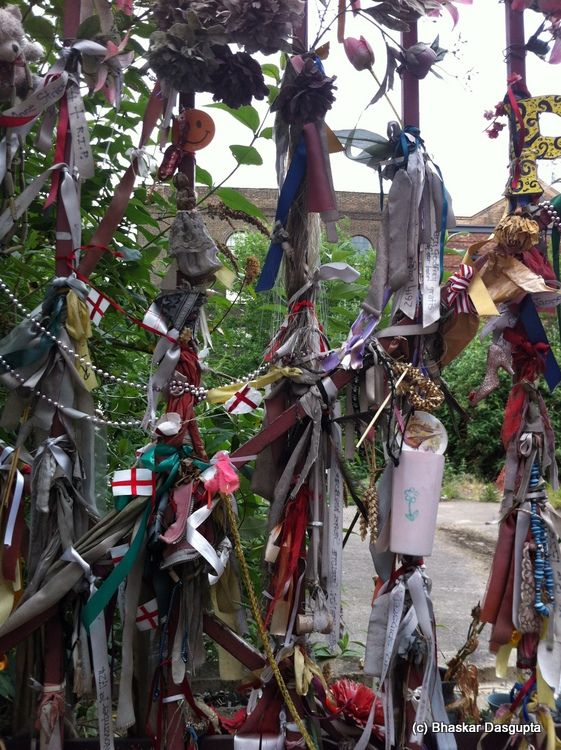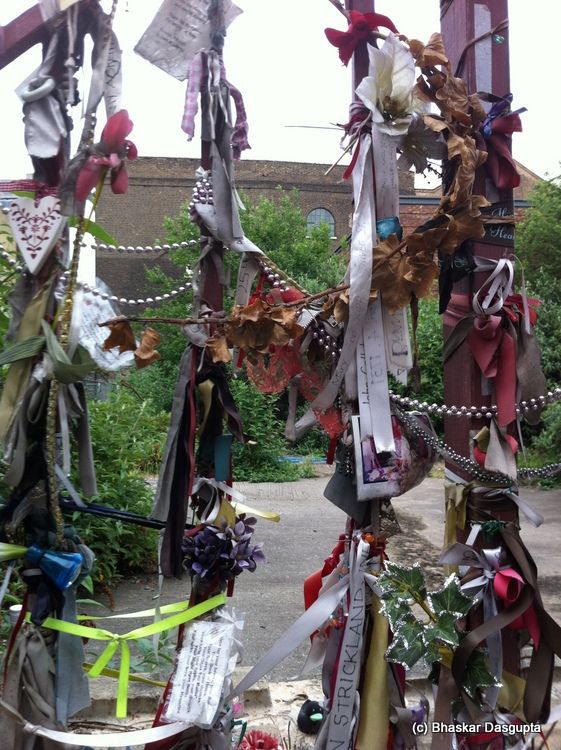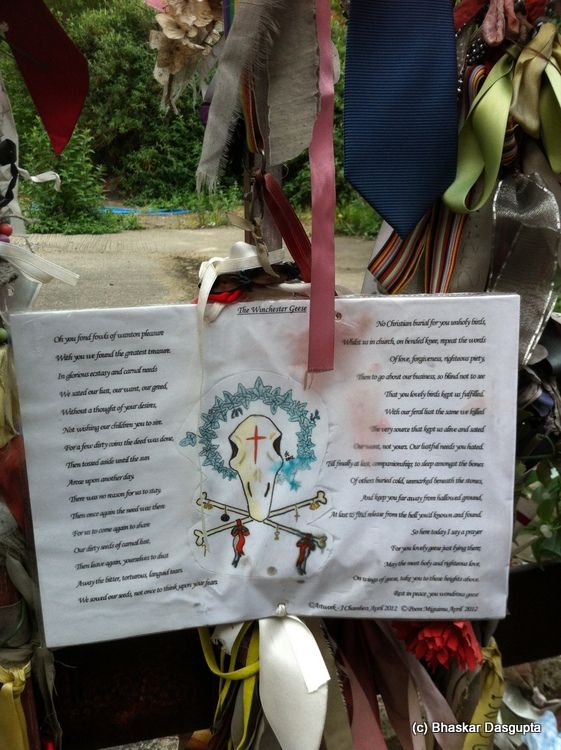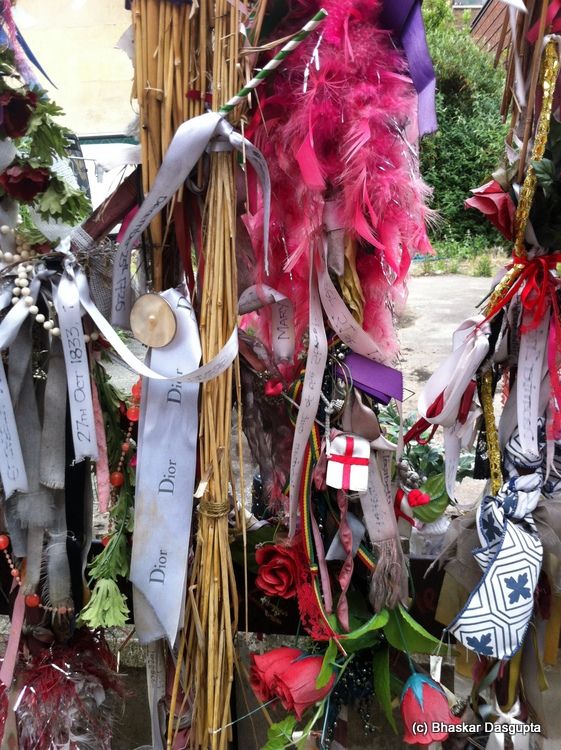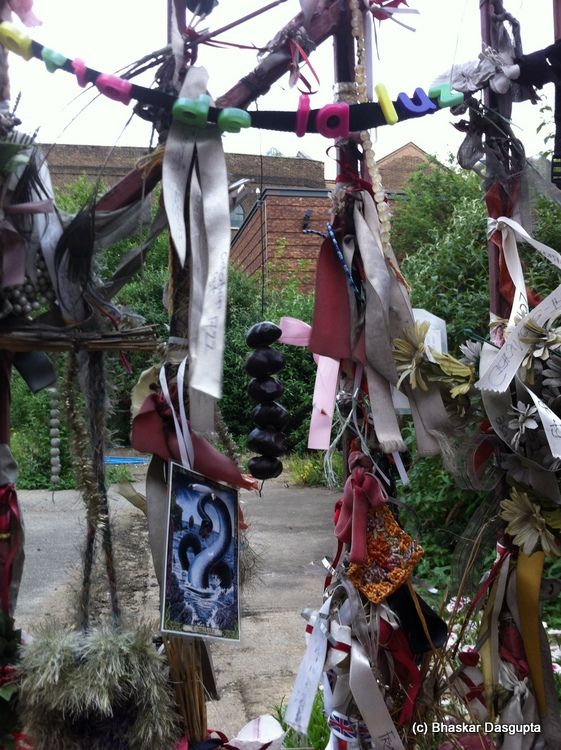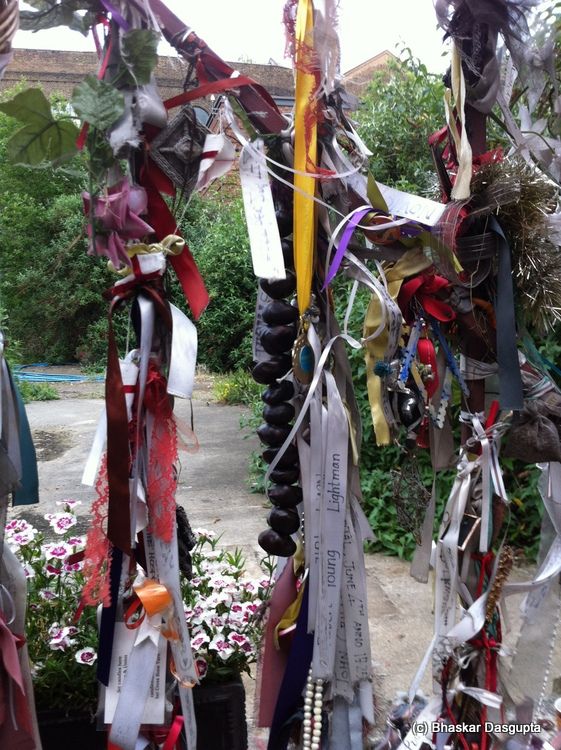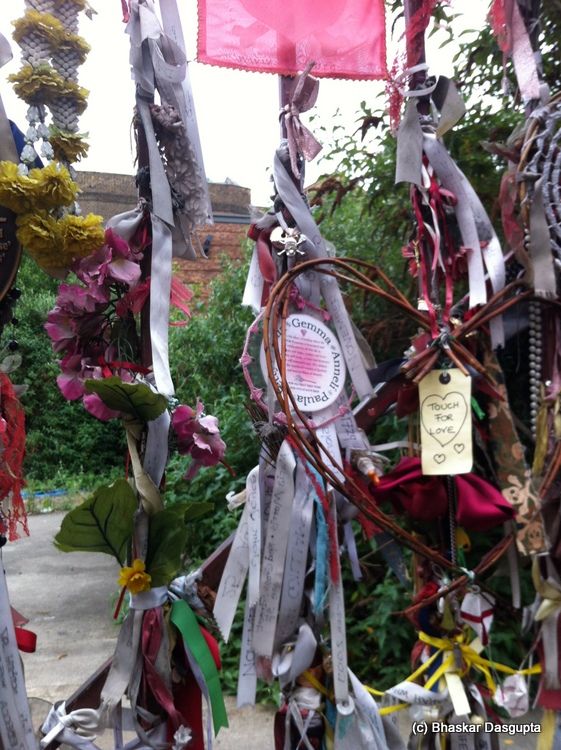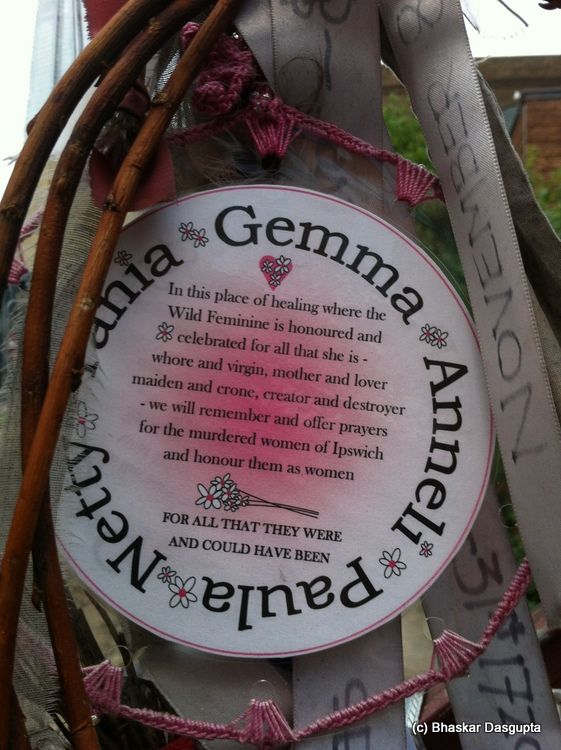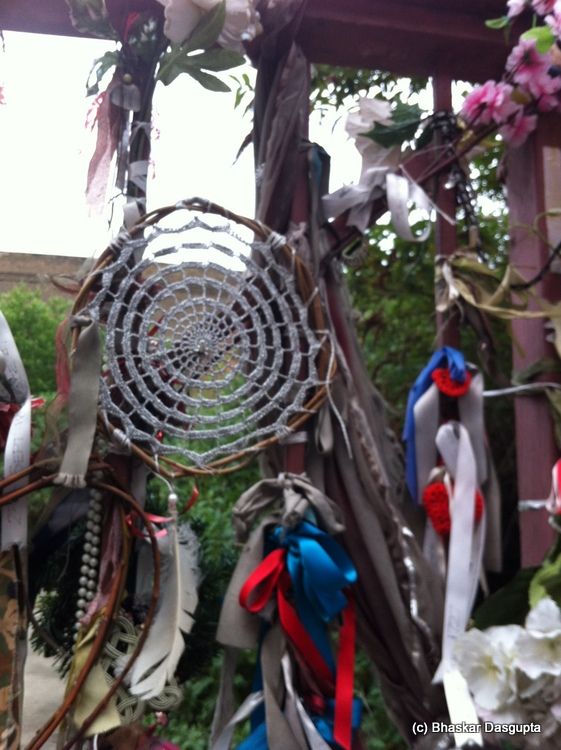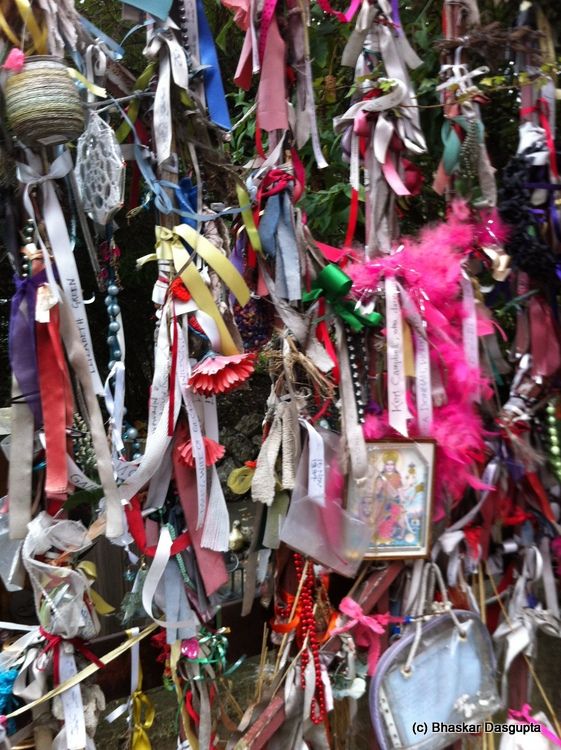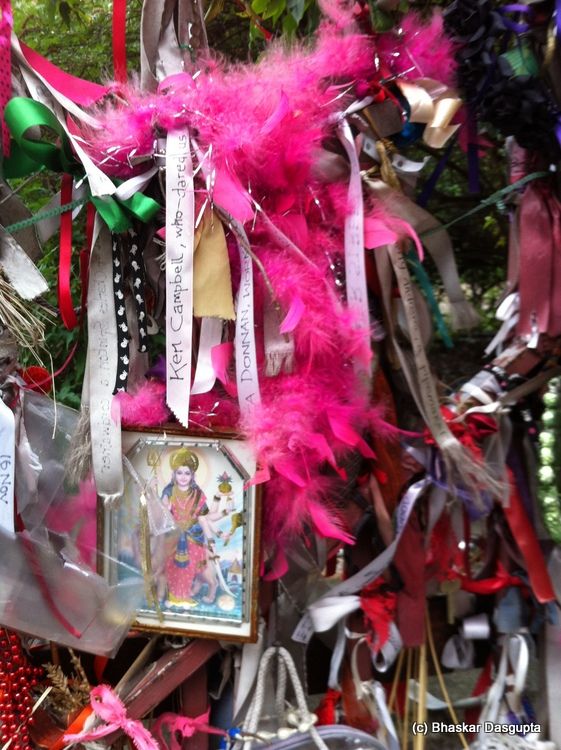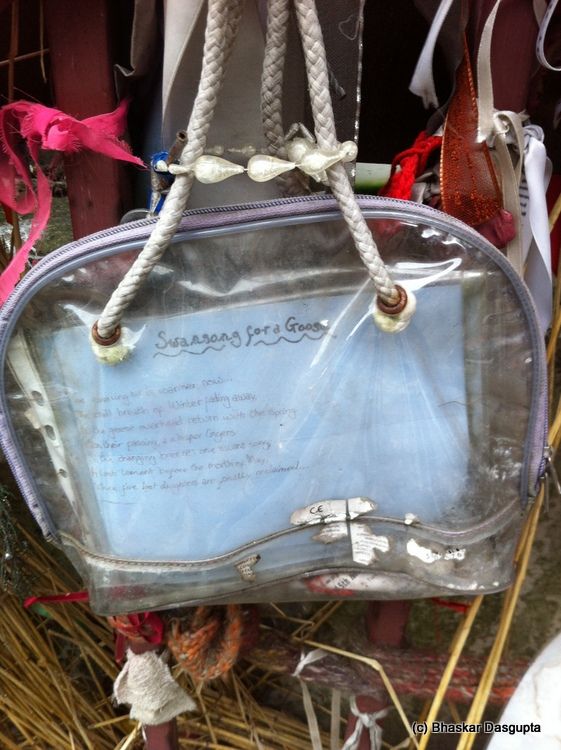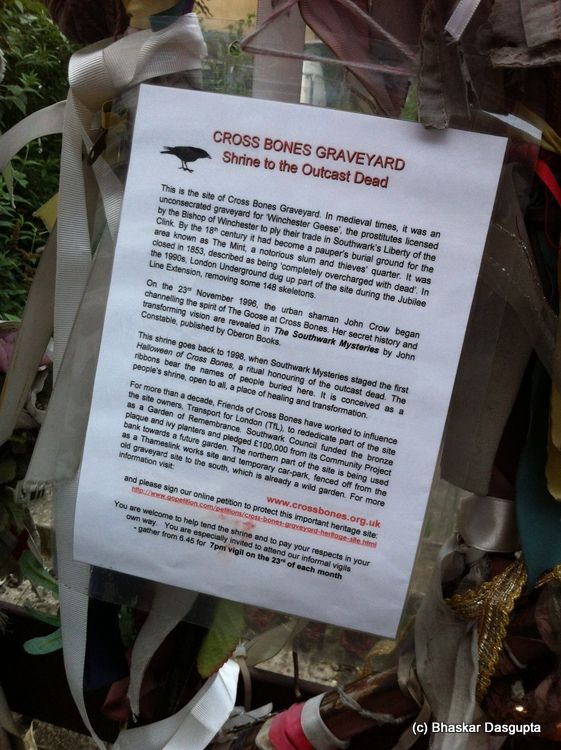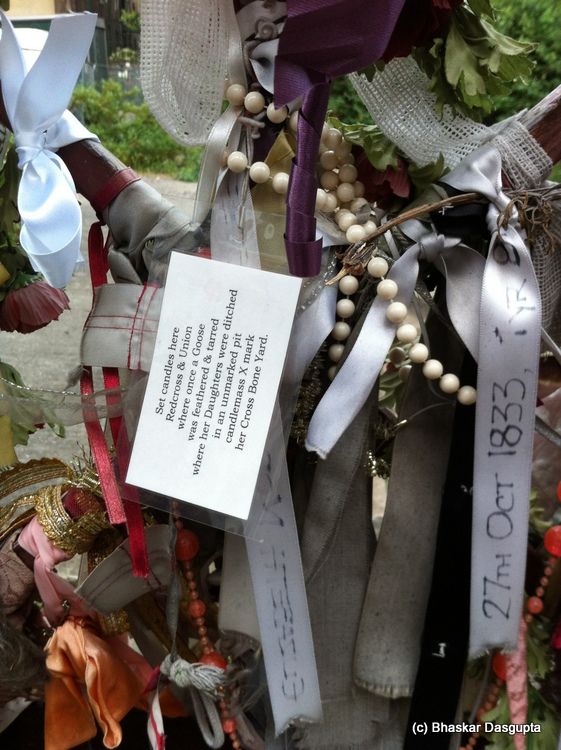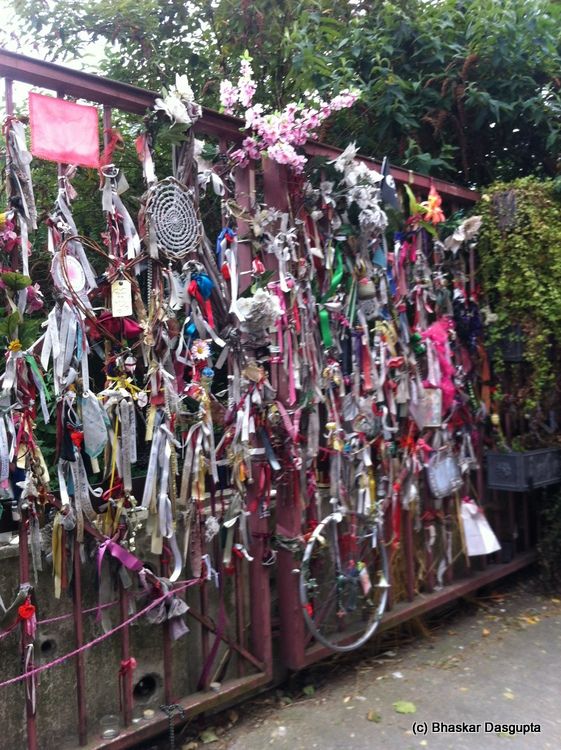 What an impressive memorial to those prostitutes who died and their children.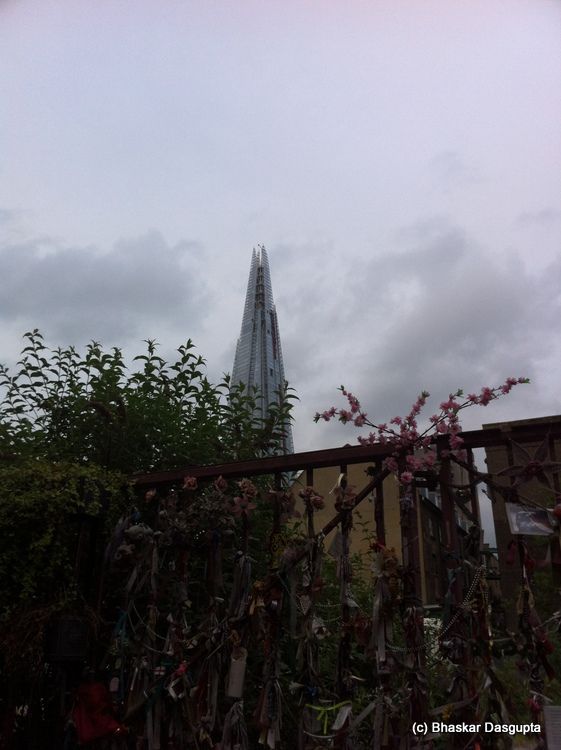 And you can see the Shard rising above it all.
A salute to those who died.