Here are some of the photographs of Diya in various poses and situations in May.
We went to the uniform shop to get her clothes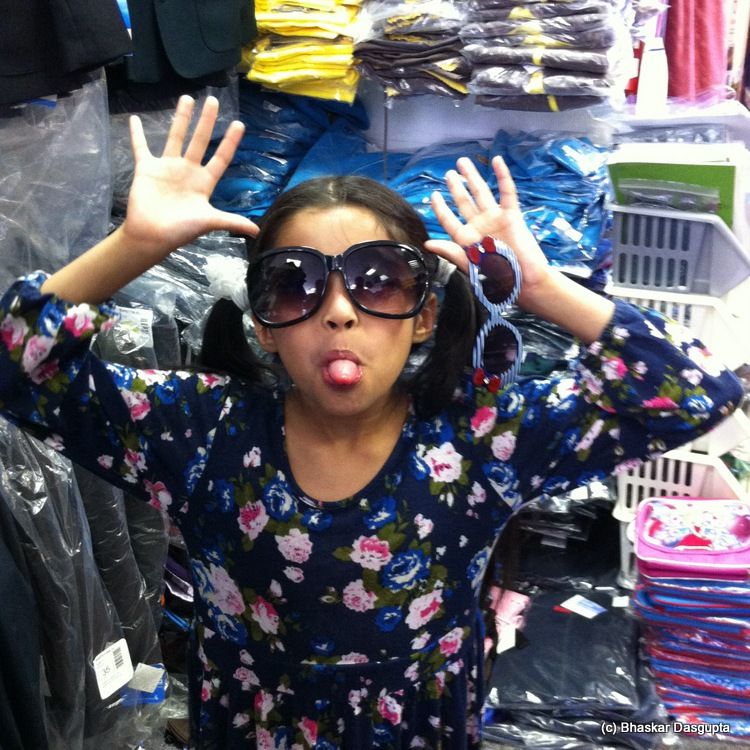 As you can see, she is very naughty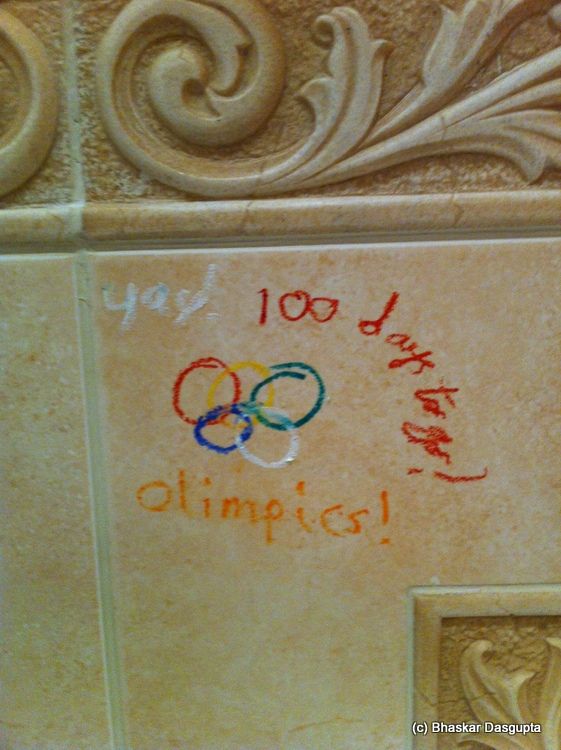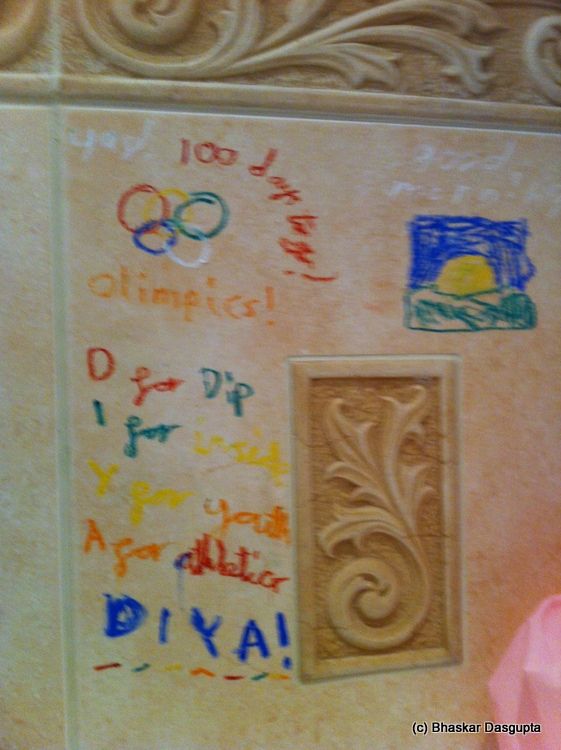 Her work of art with water pencils on the bathroom walls..lol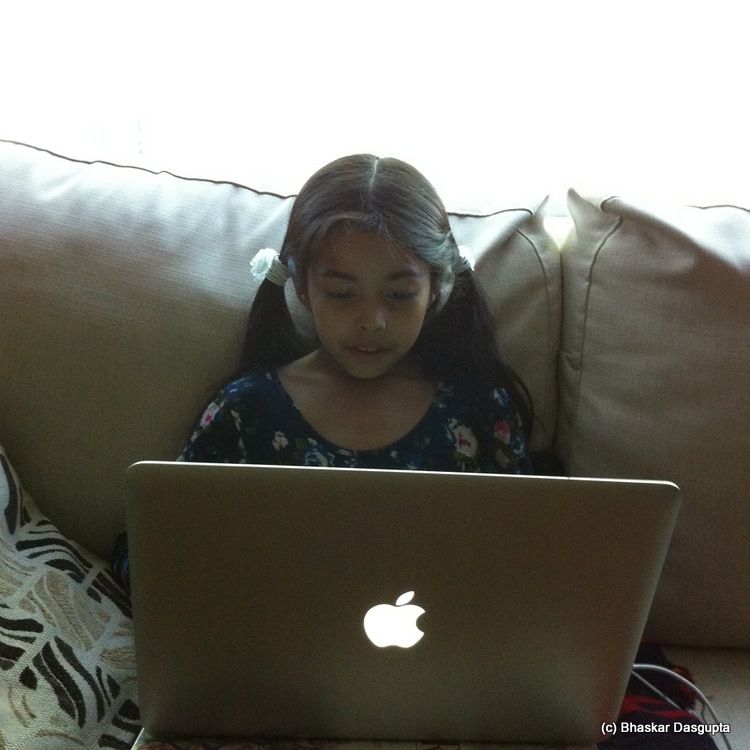 The apple of my eye working on her apple with her eyes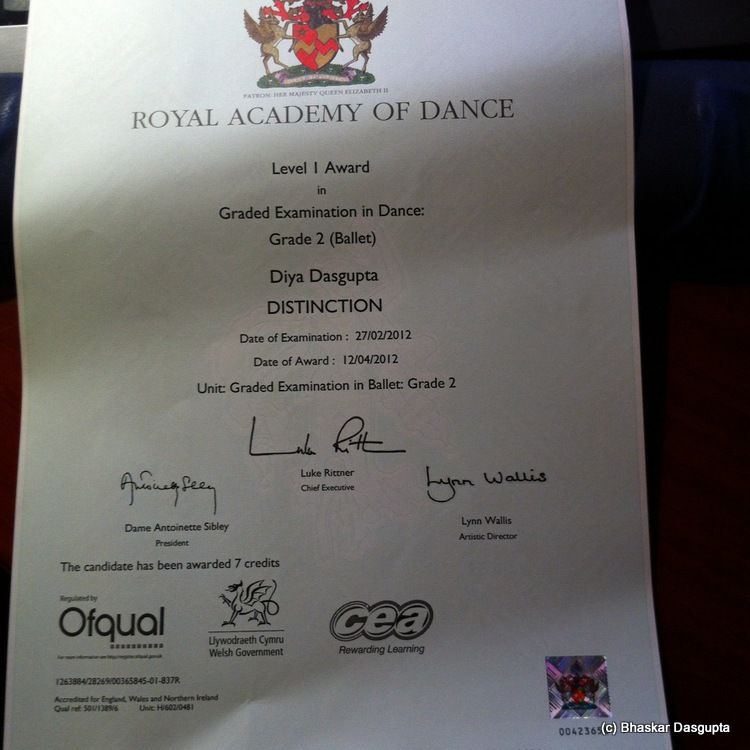 I am not well, and softy the dinosaur also is not well
We felt better by the evening…but Softy is still suffering so we put a scarf on her and some fake flowers for him to eat.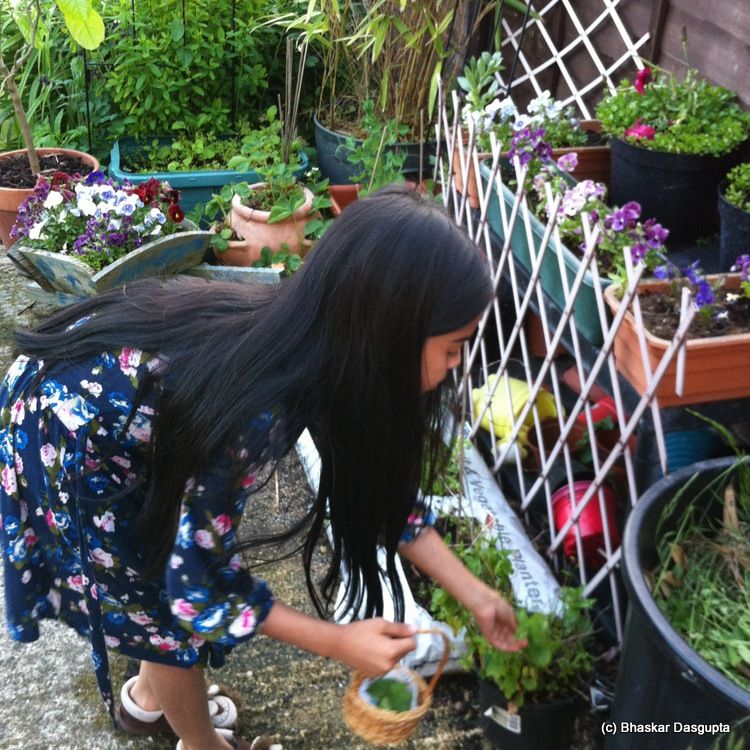 We are farming…mint leaves for our dessert


Feeding a polar bear who we won at the Stanmore fete


Its the great wall of Rubber!




We rang some bells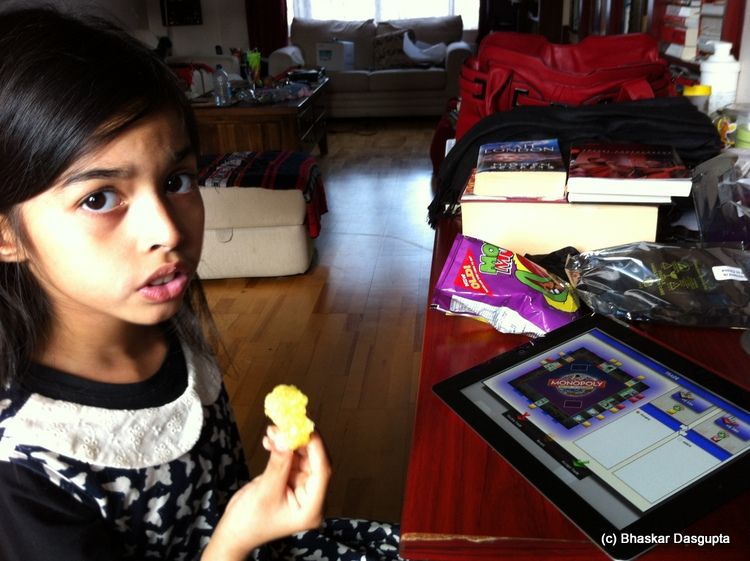 I am eating some monsters while playing on the ipad




I helped Baba build this bookshelf.


Baba and I went on a date while Mamma was at one of her Book events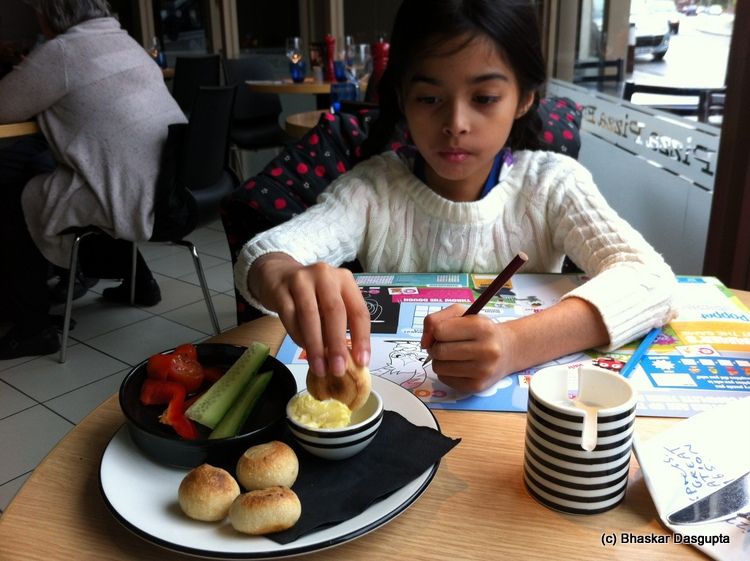 That's baba's breakfast.
Then we did a chemical experiment


This is a special dyed tree, placed on a little container which has a special liquid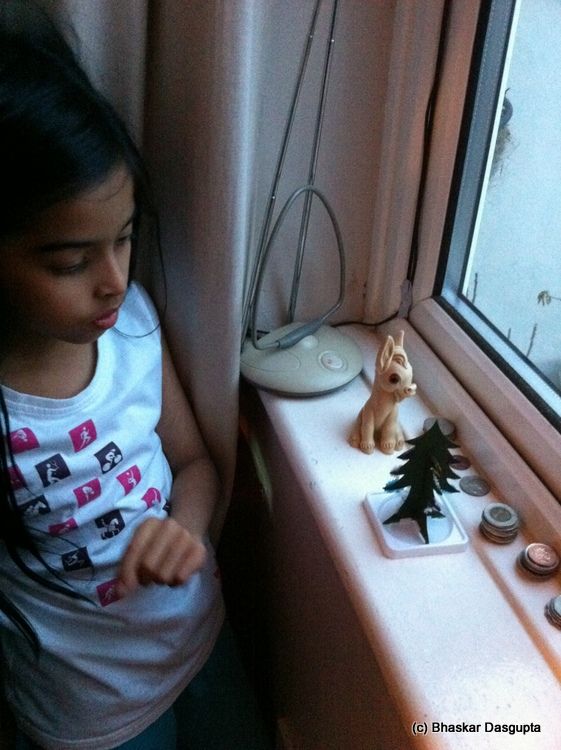 Another trip to London with Baba. MMMMMMM, Patisserie Valerie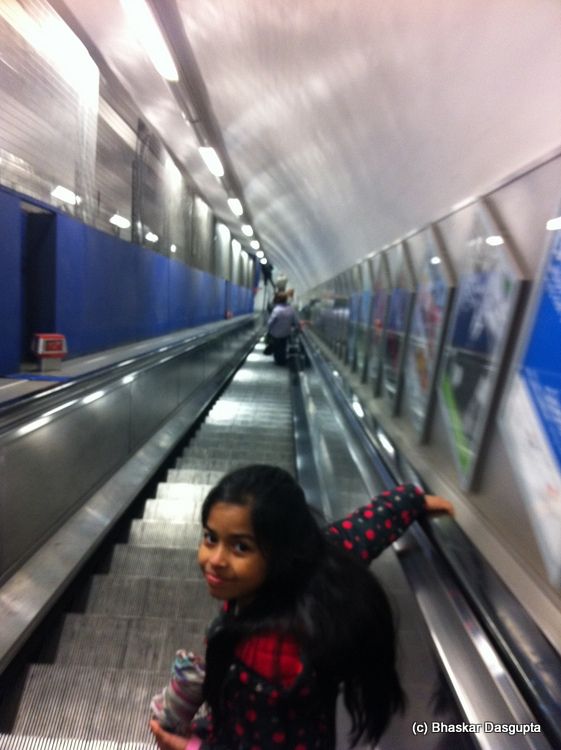 Baba, I want to be a graphic artist, look at the sheer numbers of paints..




Carrying a new watering can back home.