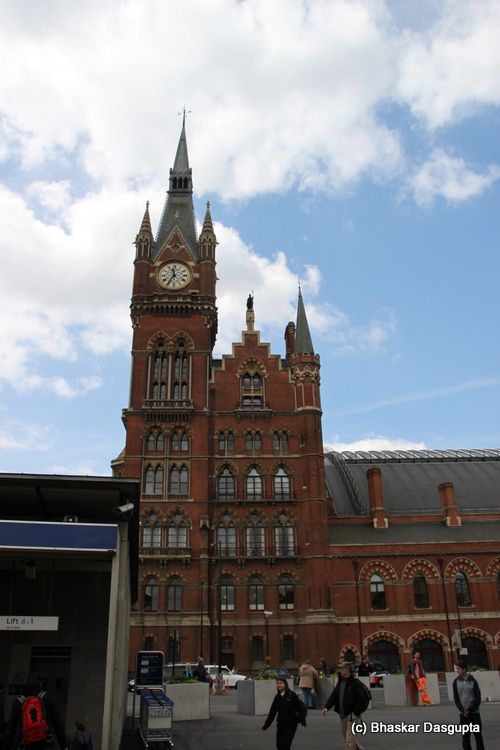 After the Kings Cross visit, I turned to see this Gothic Victorian building named after St. Pancras. St. Pancras is invoked against cramps, false witness, headache, and perjury. He is a patron saint of children. He was beheaded for being a Christian. Hmmm. Anyway, back to the building.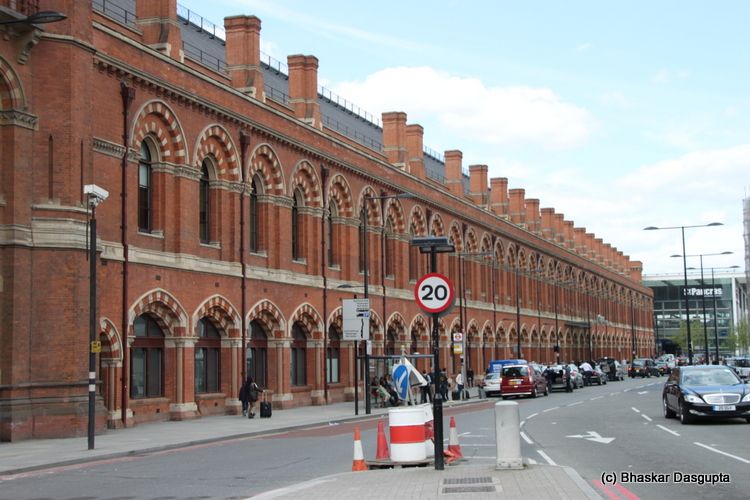 I turn a bit more to get around the kings cross exit. That long line of windows is paralleling the platforms. The pavement is where the people queue up for Eurostar.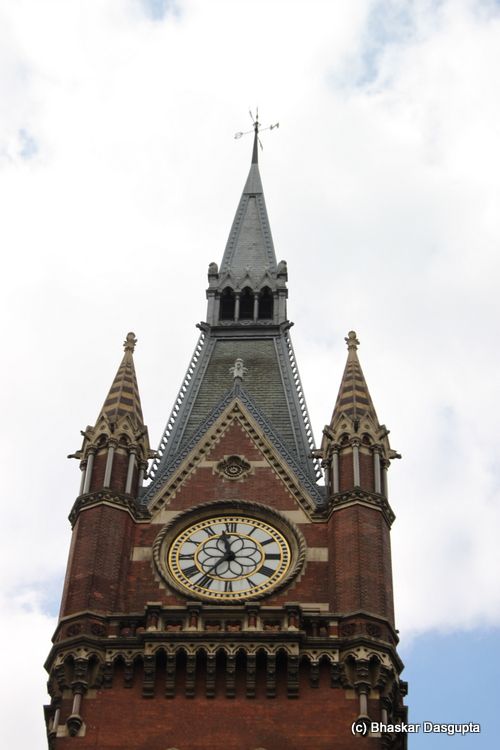 The clock tower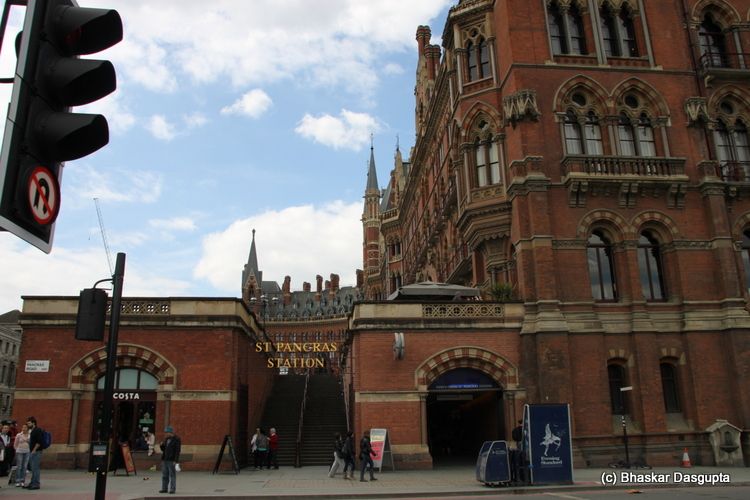 Not very clear what is the function of this decoration. Looks like they might have wanted to have sculptures below this little roof like unit..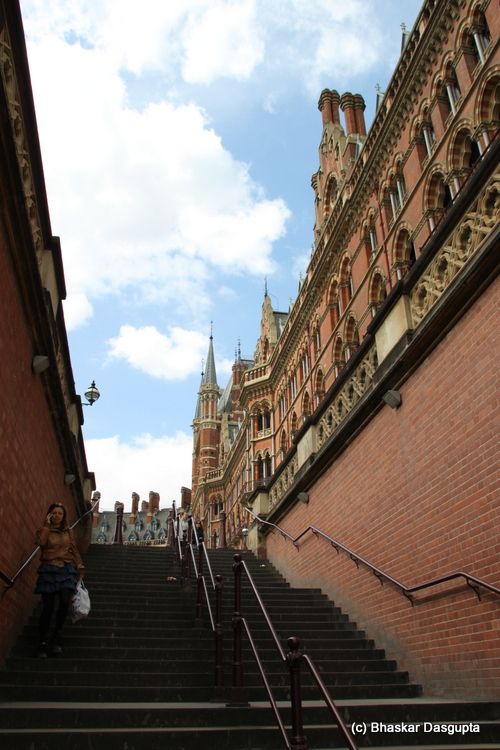 And the building opens up in front of me.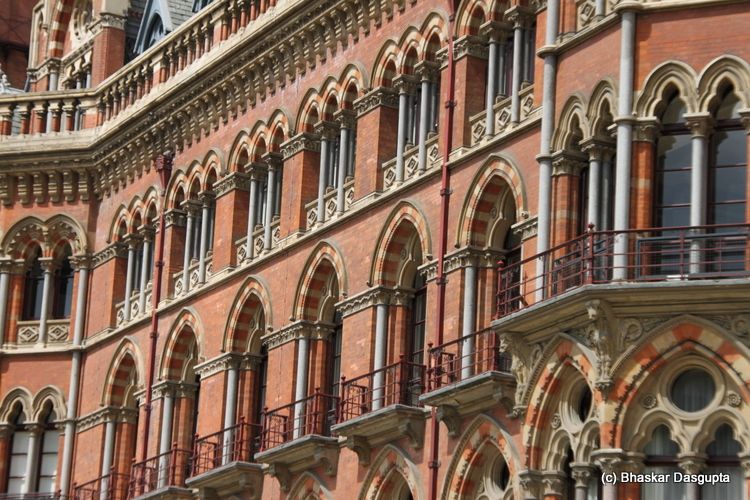 Full of bits and bobs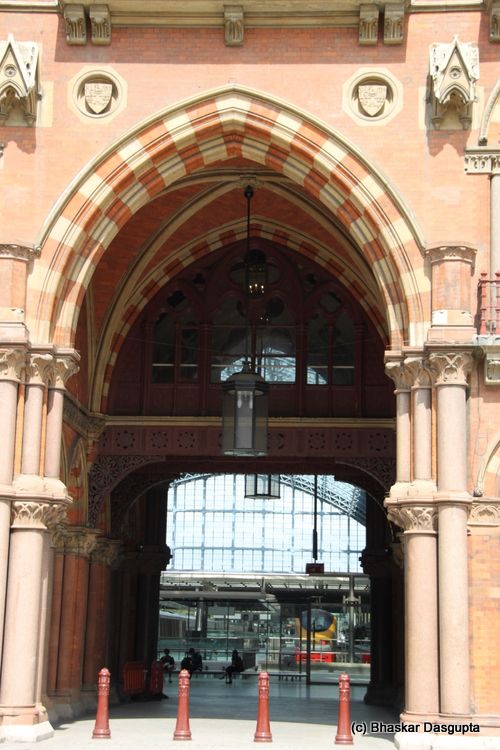 Another entrance into the station, you can see the trains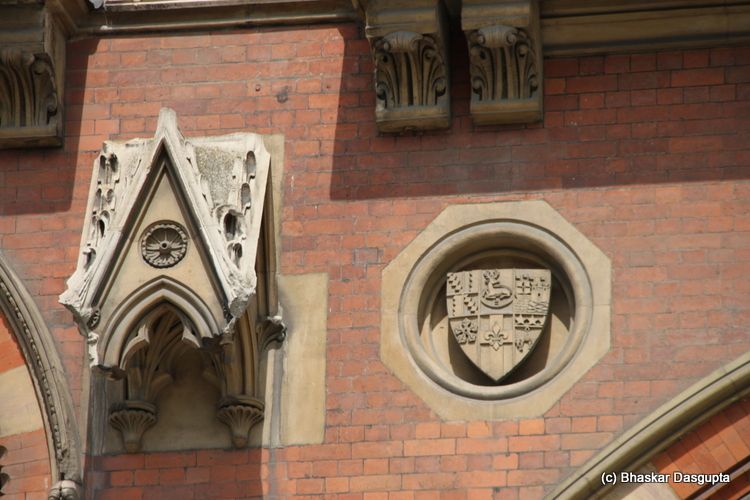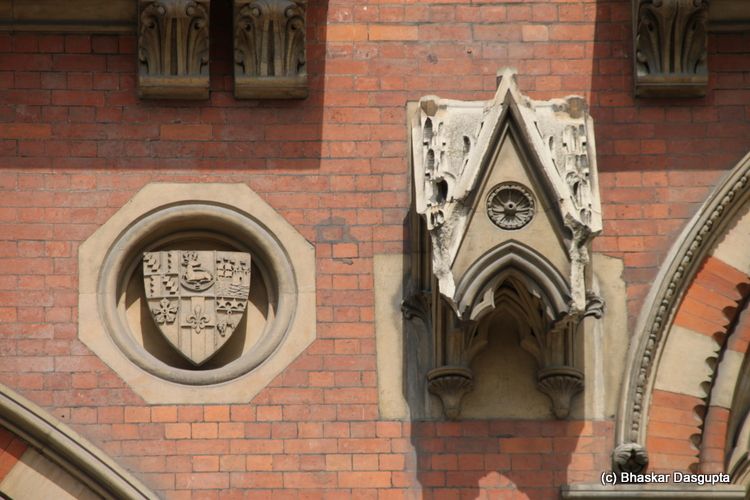 There are these two shields on top of the entrance


Can you see them on top of the entrance? Hmm, cannot figure out what they represent.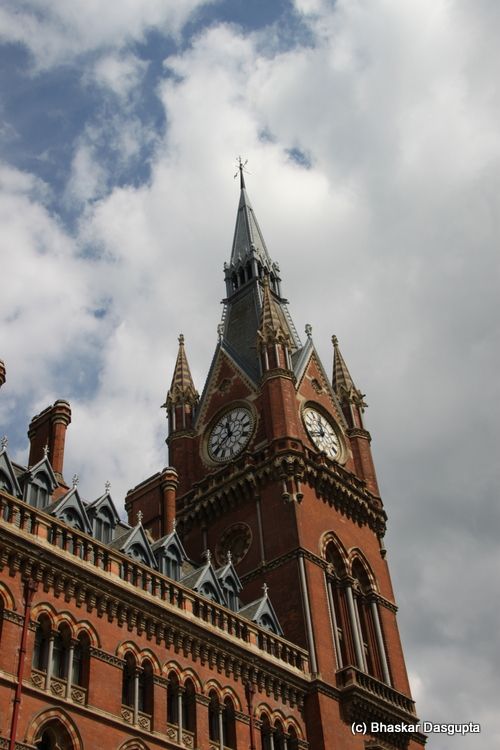 Another view of the clock tower.


This reminds me of Dutch architecture


A steeple like structure at the end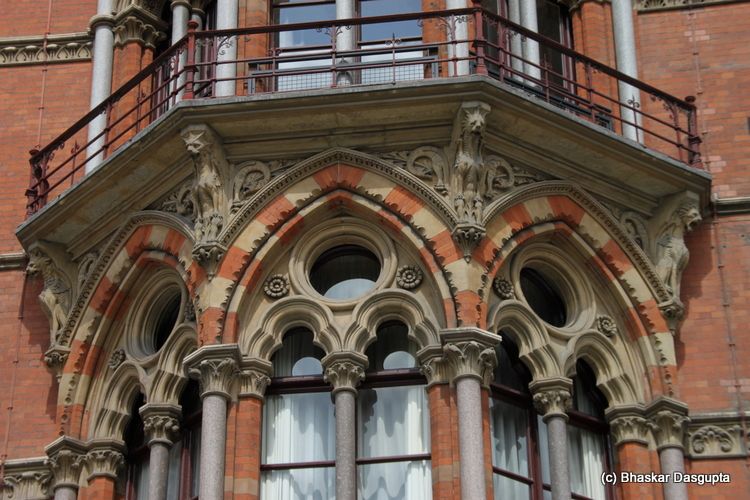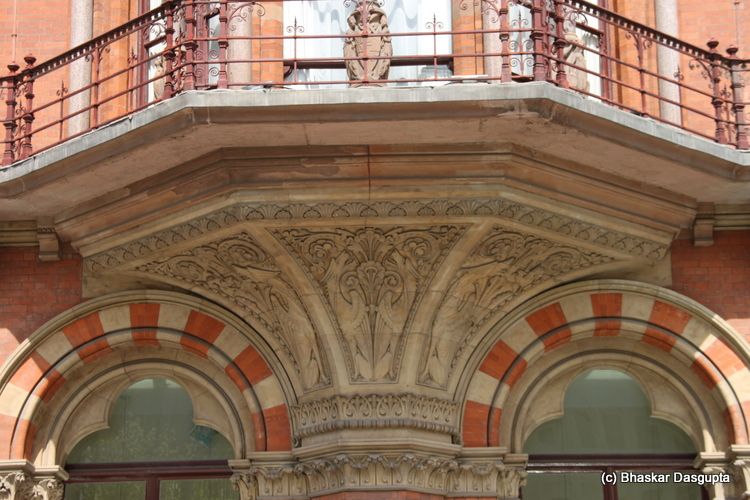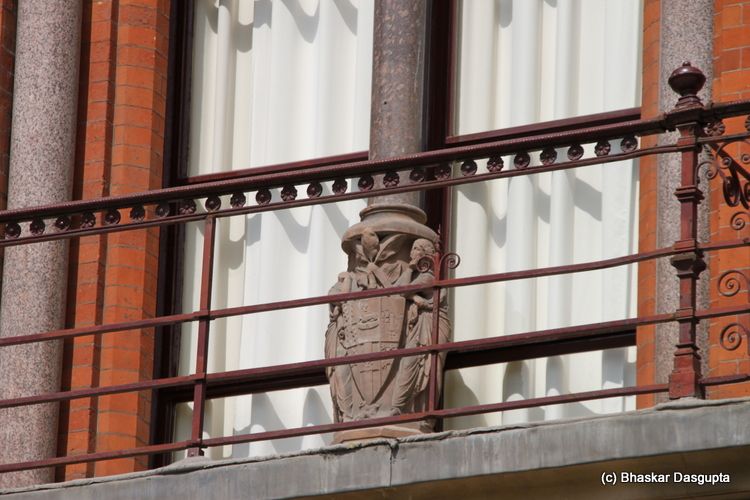 The balconies are extraordinarily well decorated. With carvings below, heraldic shields on the columns, terracotta tiles, carvings of griffins on the supports. you name it. Cleaning them will be a pain.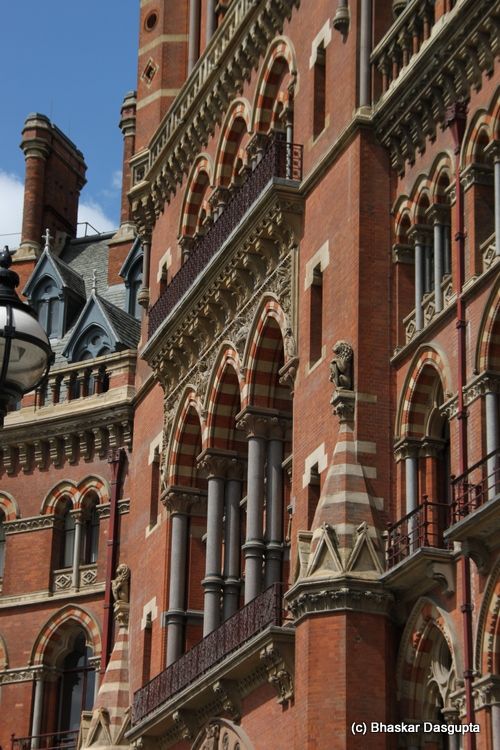 The windows have so much stuff, its difficult to figure out what to look at.


The wing curves around, presumably this is the hotel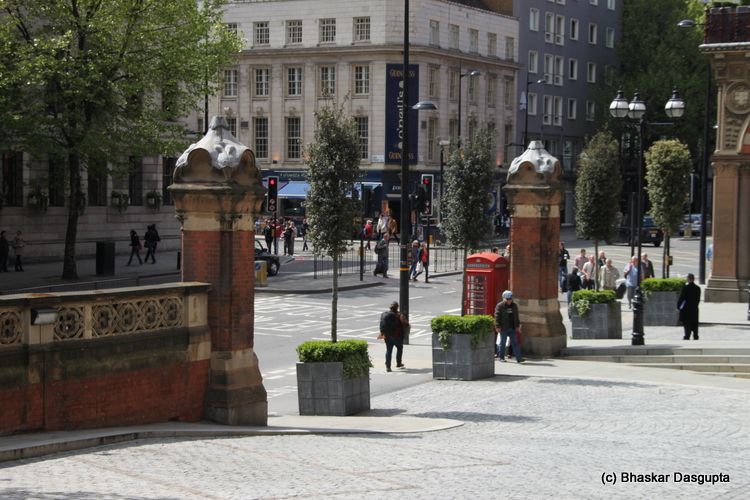 The entrance to the hotel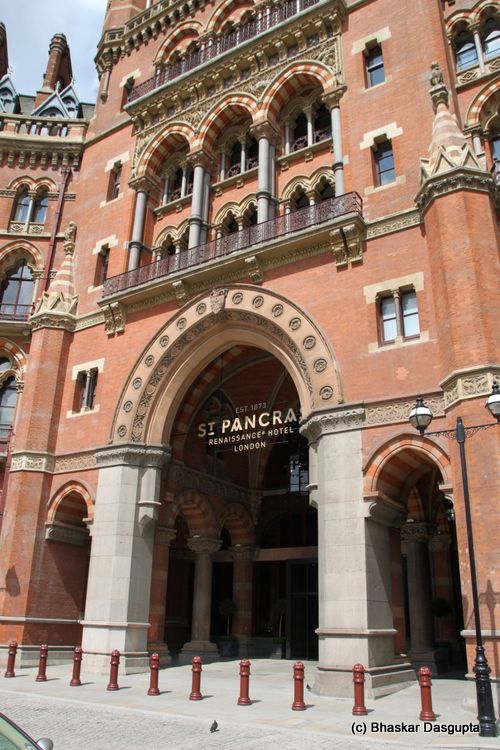 And there is the hotel


The hotel bedrooms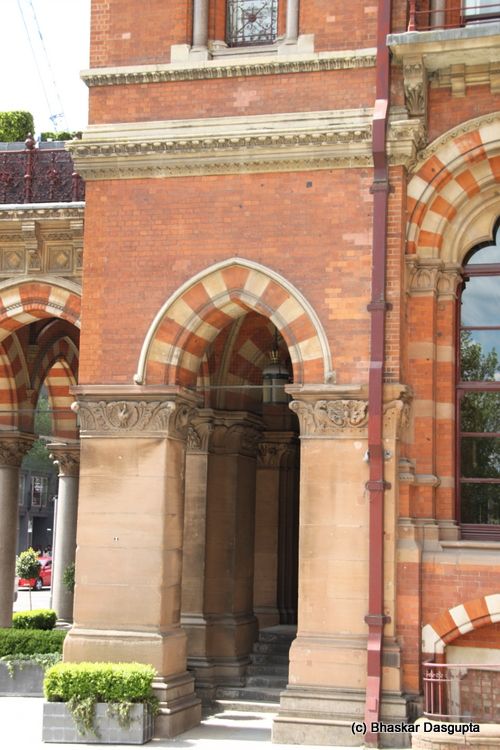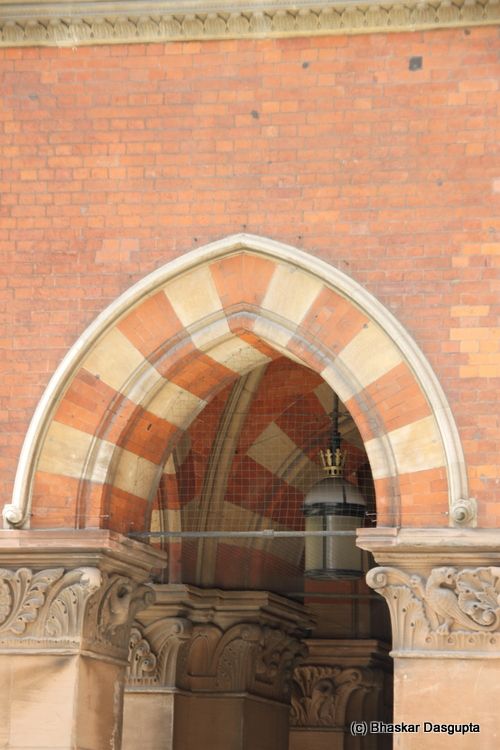 On the side, the annex has some lovely arches


Looking back down the frontage


The imposing entrance to the hotel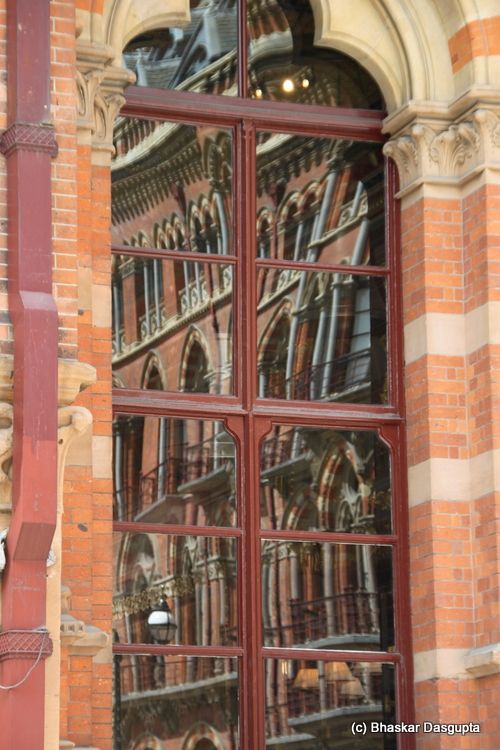 More of the fantastically complex decorations and shields.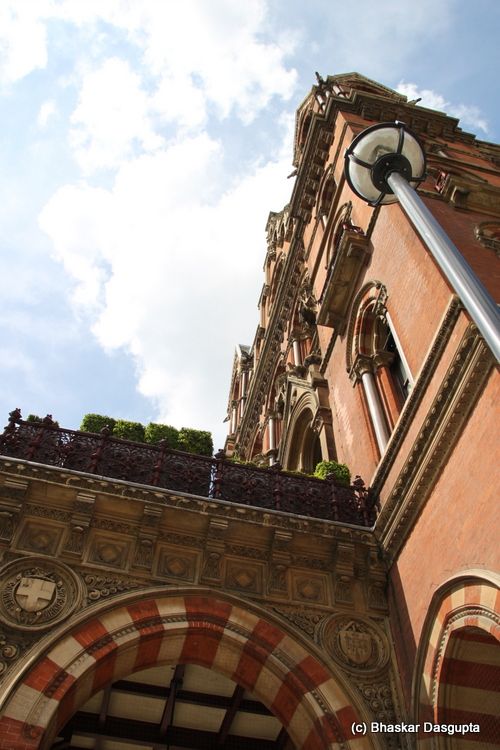 The curves are indeed lovely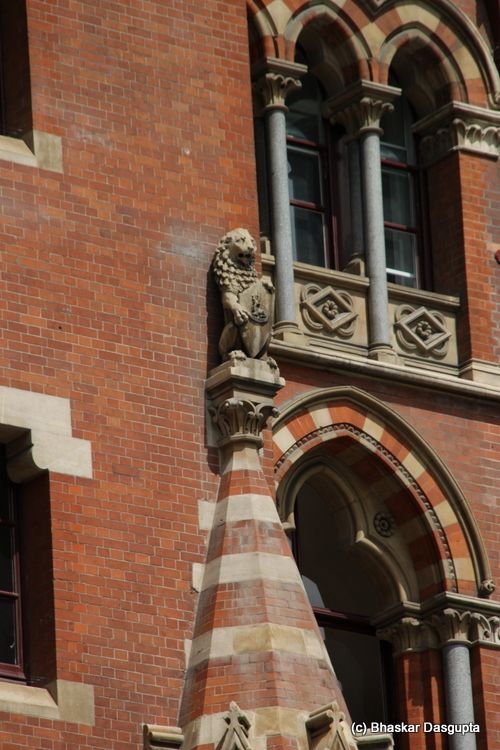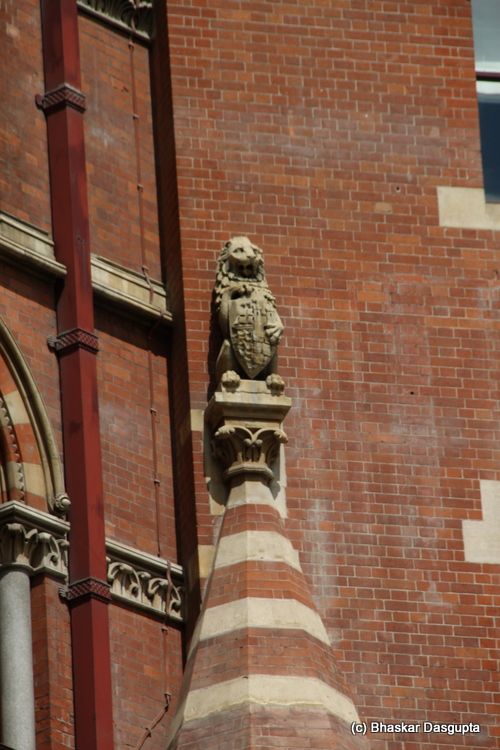 Couple of rampant lions clutching 2 shields


More shields on the other side.


And on the front, with an exquisite railing


The top of the Corinthian columns are having these holes. Like they had some attachments there earlier. Or is that to reduce weight?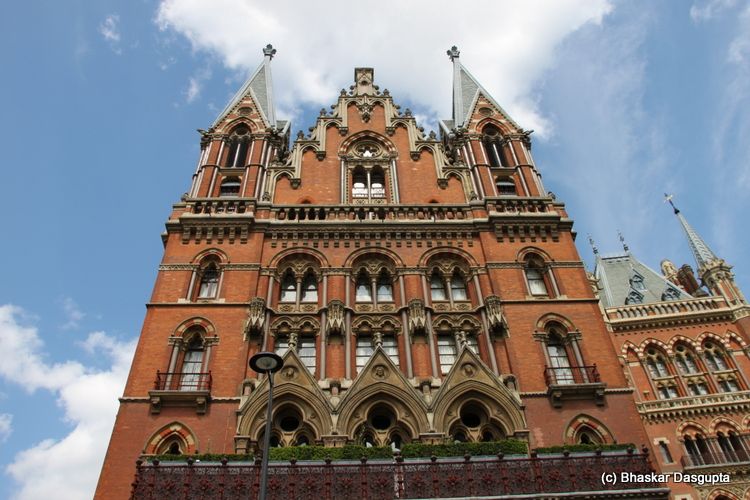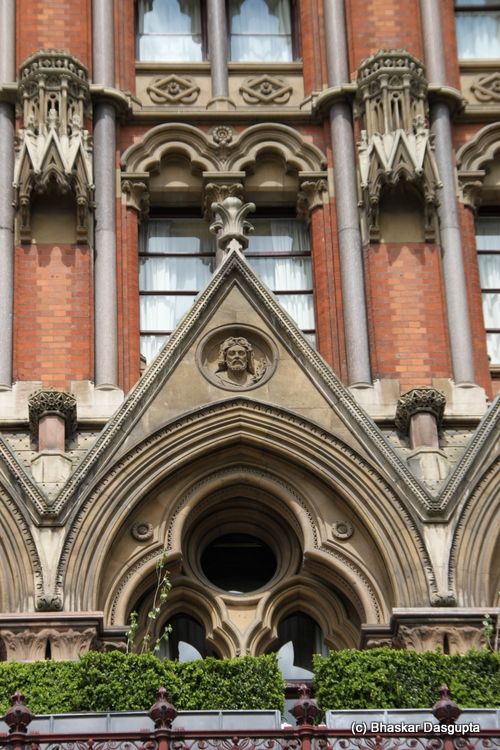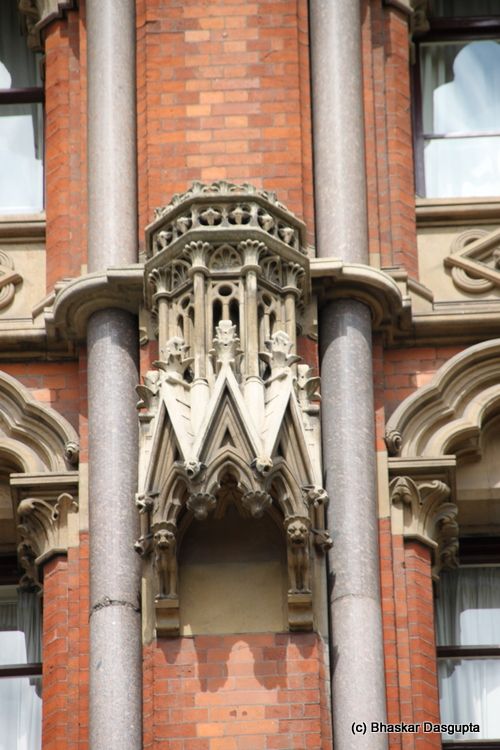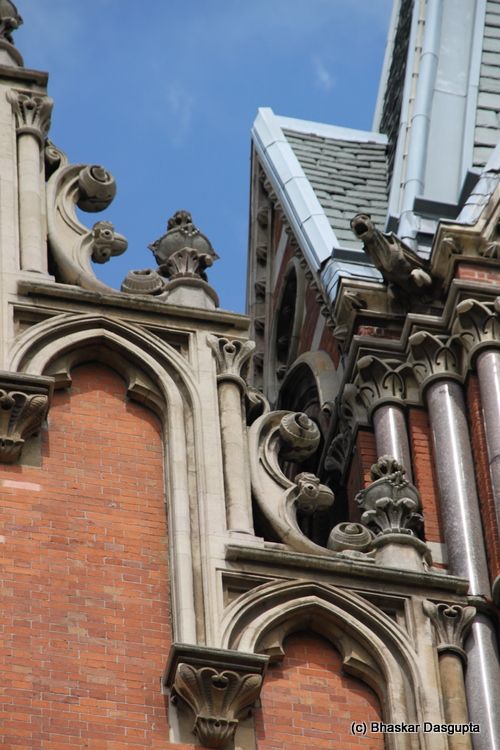 And more of the lovely bits and bobs on the annexe. Gargoyles on the top. With the Dutch style of stepped roofs. Lovely, but so so so busy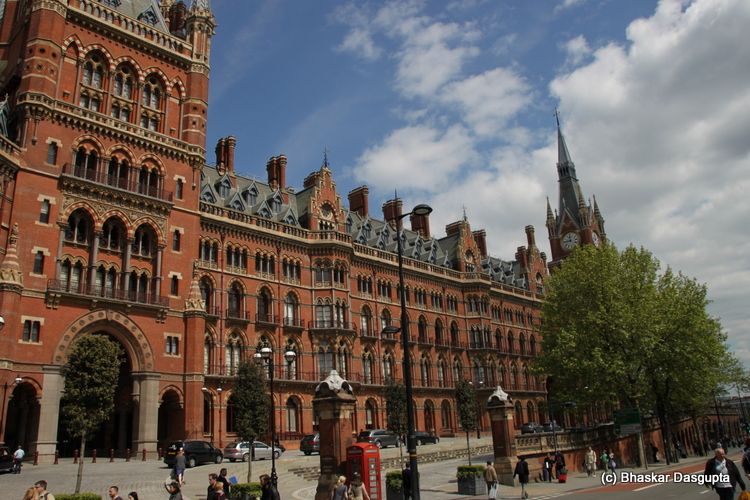 The main road in front of it, Euston Road.


See what I mean by a busy architecture? But the angles and the shapes look very nice. Notice the busts on the top of the windows?


This is wrought iron railing…imagine the artisanship which went into this.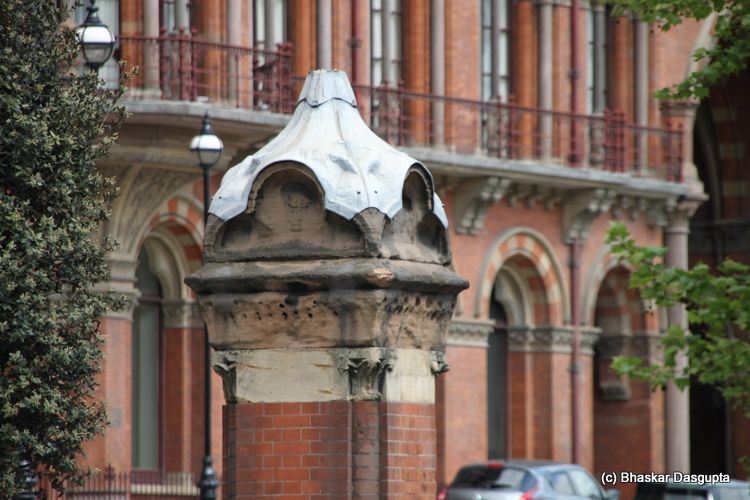 The entrance posts are heavily worn away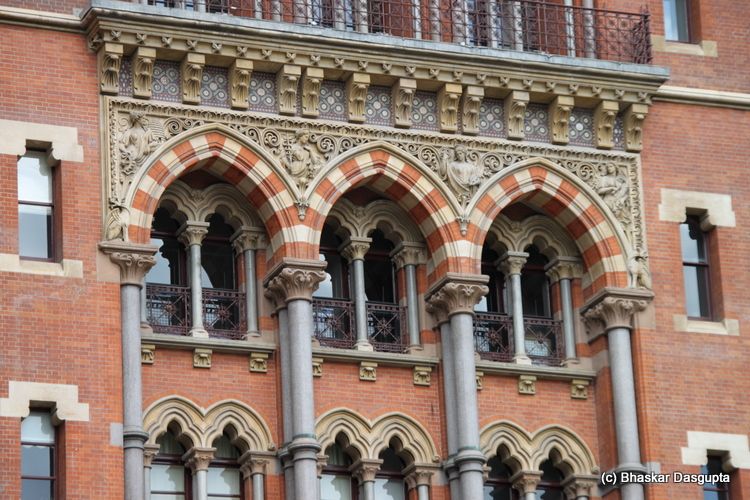 A sign on the side, hmmm, ok. Why would anybody want to buy the sun? and how much would they have to pay for it?


Reflections on the building in front of it


See?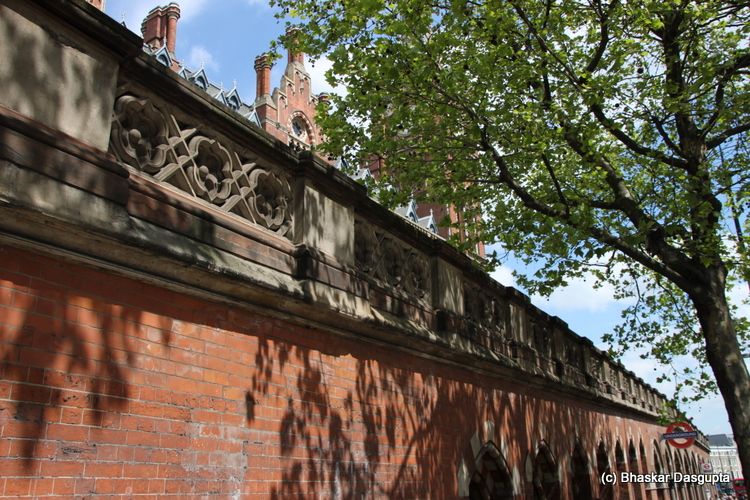 And the balcony kind of stuff…this leads to the entrance to the Kings Cross Station underground. Lovely place…